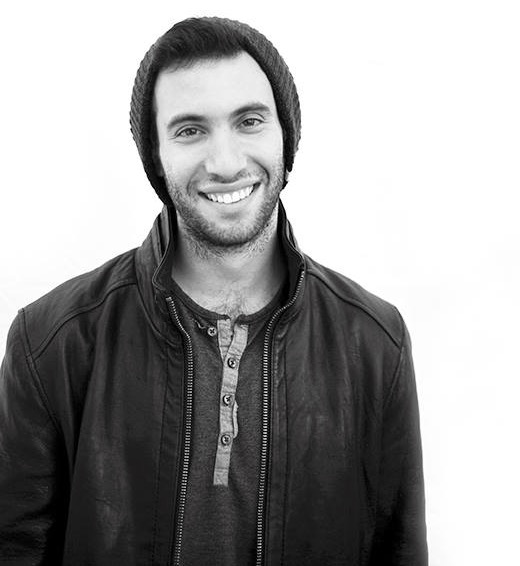 Jesse Turk '14
Producer's Assistant/Development Coordinator at The Allegiance Theater
Tell us about how your experiences at Cornell influenced your path. How did you come to live in Los Angeles and what you are doing now?
Cornell played a huge role in my living and working in L.A. I initially started my career path with an internship through the Cornell in Hollywood program, working for film and television director Elizabeth Allen. The internship was fantastic, and Liz went above and beyond being the exact kind of boss, teacher and mentor I needed to work for in order to start understanding the entertainment industry. She also encouraged me to move here as soon as possible, and she provided me with a lot of help and guidance once I got here. I really wouldn't be here at all without her.
After arriving, I secured a job in the mailroom at Paradigm Talent Agency, again using many Cornell connections and Cornell's great reputation at that agency. After a year of working and learning at Paradigm as the assistant to the Chairman/CEO, I moved to a production company called The Allegiance Theater. I work for two incredible producers with Oscar-nominated films, and I am pursuing a career in directing and producing for film and TV.
How did Cornell help prepare you for your post-grad life?
Through my experiences at Cornell, specifically in the PMA (Performing and Media Arts) Department, I was able to learn about the creative sides of my job--both from an academic viewpoint and from a hands-on perspective--through my production work in directing plays and films for the department. Additionally, my work there even allowed me to be a part of an amazing group of Cornellians that was able to create and put up a musical off-Broadway last summer called Far From Canterbury. Also, through a lot of guidance from professors in the department such as David Feldshuh, Austin Bunn, Melanie Dreyer-Lude and Beth Milles, I was able to learn what it takes to pursue a professional entertainment career. I still often seek their advice today.
Tell us a favorite memory of your time at Cornell.
My favorite is the opening night of the first show I directed at the Schwartz, God of Carnage. I still remember being so nervous that I couldn't move in my chair as the lights went down. It was the first time I really felt I knew what my element was and what I wanted to be doing. The process of creating that show was the best kind of education I could receive.
Tell us a favorite memory shared with another Cornell alum in L.A.
I've been lucky enough to move here alongside a good number of other Cornellians from my graduating class. One of my favorite and earliest memories I share with them is realizing that we had a diner that we considered "ours," meaning we really moved here and were making this our home. Los Angeles can be really hard to settle into, and you can feel very lonely. When we found our diner (which was later declared unfit for health standards and is now being repurposed into a Chipotle), it hit us that we really live here and we have each other. The bond we share through Cornell is something really special that will keep us feeling like we are never truly alone here.
What advice would you give to Cornell grads looking to come to LA, personally and professionally related to your line of work?
Iif you really want to move here, the hardest thing is actually making the move. Just buy the plane ticket and stop making excuses. You can't live here and do what you want to do until you're here. I know that sounds obvious, but it really seems like this big daunting task until you actually get on a plane and just do it.
My professional advice for entertainment industry people: Be prepared to not be special. Cornell is fantastic, but it is also a bubble where you get to learn and grow. The industry is a different bubble filled with big egos and people with a lot of experience. No matter where you come from, you start at the bottom. You may be delivering mail and binding scripts, cleaning out coffee cups at 8 pm or going into the office for hours on the weekend to send out submission emails. The best thing is to be humble and willing to work harder than anyone else and do the things that nobody else thought needed to be done. Take that extra step and be the one who stands out even in a menial mailroom or assistant position. It will get you noticed and allow you to grow the quickest and the most. This is an industry where you have to want it badly enough to stick around, even in jobs you think are beneath you. They aren't. You have to be good enough at that job to never have to do it again.