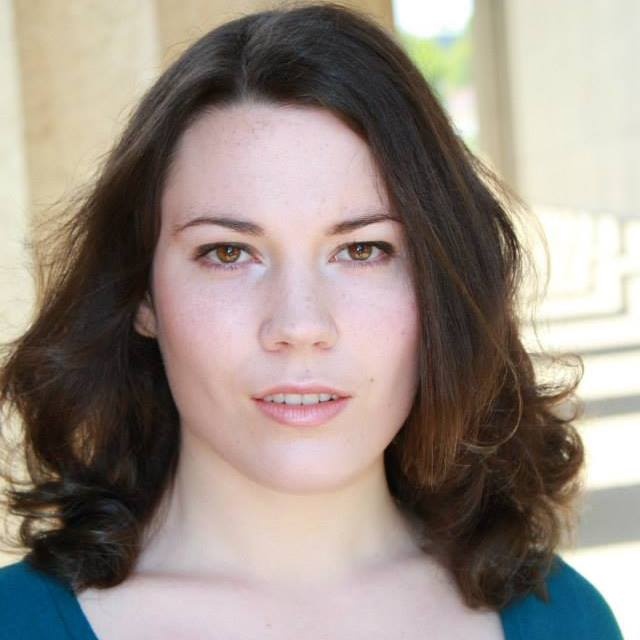 Carol Bass '14
Showrunner's Assistant at Cyntax, Inc.
Tell us about how your experiences at Cornell influenced your path.
Austin Bunn, the screenwriting professor at Cornell, really inspired me to chase after my dream of becoming a storyteller. I was considering graduate school when he told me that I needed to go experience life or else I would be writing solely about college students for the foreseeable future. I have spent my time post-graduation not only writing and working as much as possible but also traveling and chasing unique adventures that inspire me.

How did you come to live in Los Angeles and what you are doing now?
I interned with Di Novi Pictures the summer before my senior year and enjoyed my experience so much that I interned with Avalon Management the following summer. Through Avalon, I became a freelance Production Assistant. I have since worked my way up to Production Coordinator, most recently on Season 3 of "Penn and Teller Fool Us" on the CW, for which I wrote one of the host's opening monologues, my first time hearing my own words on screen.

How did Cornell help prepare you for your post-grad life?
The biggest benefit Cornell gave me is my work ethic. I hear time and time again from my employers how lazy my generation is and in contrast how refreshing it is to work with me. The long hours of studying and doing assignments prepared me to research when I don't know how to perform a given task and to keep a strong resolve when working 14 to 18-hour production days. Additionally, as an active participant in both Cornell Theatre and the Taekwondo Team, I learned how to juggle extracurricular activities, which has kept me productive in my off time, writing pilots and producing my own short films.

Tell us a favorite memory of your time at Cornell.
One of my favorite memories at Cornell was putting on the staged reading of my play "What's Your Color?" as part of my Senior Thesis. Part of what made the experience magical was the departmental support I received. Melanie Dreyer-Lude, a faculty director, agreed to direct it and treated it with the utmost seriousness and respect. I felt the same positivity from the costume department, as well as faculty and student actors alike. So many people were willing to put in their time and energy to make my play happen, which meant the world to me.

Tell us a favorite memory shared with another Cornell alum in L.A.
During my first time participating in Cornell in Hollywood, I was given writer Andrea Berloff as a mentor. She told me a story over coffee that has always stuck with me. After turning 30, she fell onto her bed sobbing because almost ten years after graduating from an Ivy League university, she was a dog walker. A few days later, she sold her first script. I was struck by her willingness to be open with me so that I would dig in my heels and never give up if I really wanted to be a writer. She has since been nominated for an Oscar for her screenplay "Straight Outta Compton." I would say that was worth the wait.

What advice would you give, personally and professionally related to your line of work, to Cornell grads looking to come to L.A.?
Always say "yes." If it's an opportunity, don't turn it down unless you absolutely have to because you never know what connection you could make. If it's a task that you don't understand, research how to do it. Chances are the person who asked you doesn't know how to do it either, but the best way to impress people is to get things done, one way or another. This willingness to work will keep people coming back to you and, when the time comes, will make them willing to help you out in return.