Free Classic Movie Screening - "North Dallas Forty" (1979)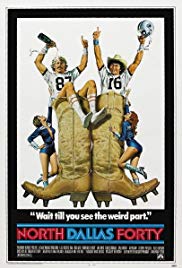 Nick Nolte, Mac Davis & Dayle Haddon head a SUPERB cast.
One of the best sports films ever made and you don't even have to be a football fan.
Serious and funny based on player Peter Gent's best seller about labor abuse in the NFL. The book was terrific and the movie is too. Not be missed!
Screening/discussion led by Vivian Rosenberg Arts '67, Film Instructor at Santa Monica College. Hope you can join us!
Date: Thursday, November 29, 2018
Time: 2 pm
Location: Santa Monica Library, 1704 Montana Ave, Santa Monica
Cost: Free and open to the public
Let's go to the movies!