For many years, CCLA has been working to build a strong Cornell in Hollywood (CIH) community to rival other Ivy networks. Now, with the support of our Board of Advisers, composed of prominent alumni in Hollywood, and the support of Cornell's Western Regional Office staff and numerous individuals and departments on campus, we believe we are well on our way to achieving our goals:

1) to educate Cornell students who want to build a Hollywood career
2) to help students and recent graduates find internship and other career-building opportunities
3) to provide life-long educational and networking opportunities to Cornell graduates working at all levels in Hollywood.
Click here to join the Cornell in Hollywood Facebook Group, where you can connect and network with Cornellians interested in any aspect of Hollywood or show business!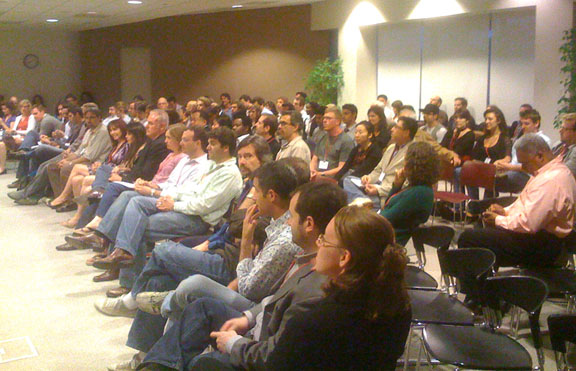 CiH had a full house for its Film Finance Panel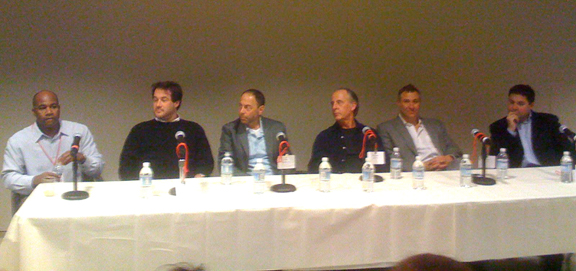 Film Finance Panelists (l-r) Lawrence Antoine (moderator), Rob Fried, Alex Gartner, Michael Jaffe, Andrew Ruf, Brent Stone
Below is a list of what we are in the midst of accomplishing:
On-going series of seminars and panel discussions.

Breakfast or Dinner Roundtables. Successful alumni offer guidance in their area of expertise to recent graduates and alumni interested in changing careers.
Campus Visits. Some Hollywood veteran alumni are eager to return to campus to show their completed projects and interact with students. We help with the arrangements.
Videoconference or Teleconference with a Cornell Class or Group of Students. An adjunct to existing courses on campus, this approach enables classroom participation by those alumni who cannot travel to Ithaca.
Summer Internship Program. We are in our ninth year of our CIH Summer Intern Program. To date, we have placed more than 150 Cornell students in summer internships in Hollywood. Many of them have returned to Los Angeles after graduation and have embarked on their own Hollywood careers. For those interested in a summer internsip in 2016, check back toward the end of 2015 for more information.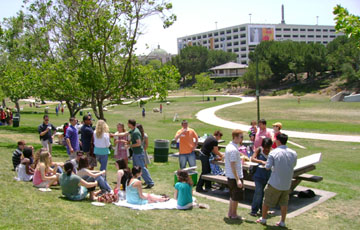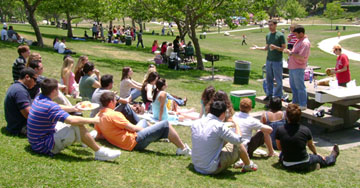 Cornell in Hollywood - Summer Internship Program Orientation Picnic

For those interested in offering internships for Summer 2016, please contact Internship Coordinators Carol Bass (cab363@cornell.edu), Casey Minella (caseydminella@gmail.com) and Jesse Turk (turk.jesse@gmail.com), or Nancy Mills (NLM5@cornell.edu).