6:30PM Thu 3 Dec 2015

Join us for networking!

6:00PM Tue 8 Dec 2015

2:00PM Thu 10 Dec 2015
INTRODUCING: ANNUAL SCHOLARSHIP FUNDRAISING DINNER PROGRAM!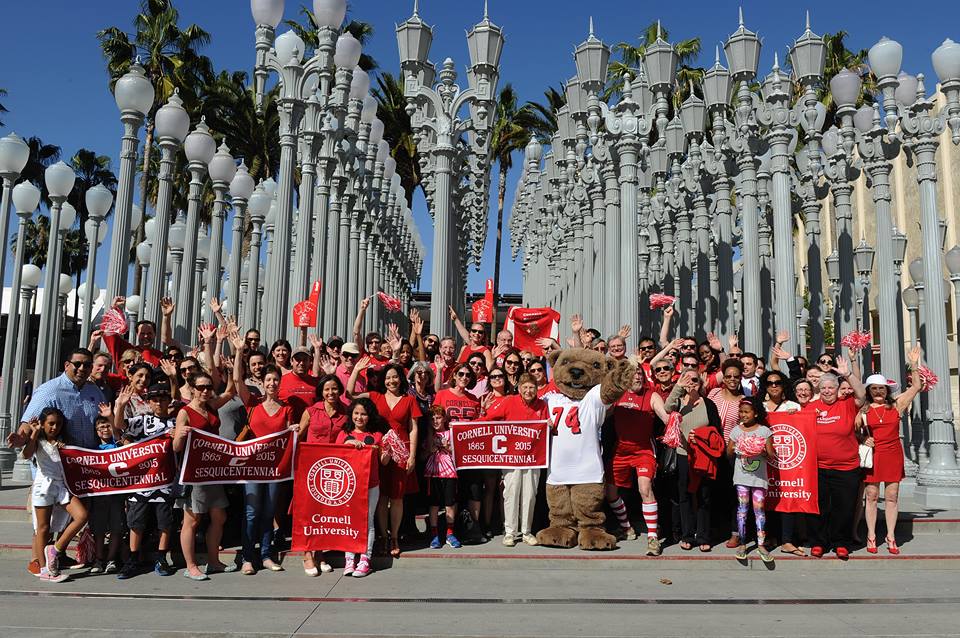 How can you simultaneously have a wonderful meal, meet new Cornellians and help provide much-needed scholarships for deserving Los Angeles Cornell students? The Club's annual series of Scholarship Dinners & Events offers you a chance to have a great time while benefiting CCLA's Scholarship Endowment. This year's dining and event options can't miss!
From September through Thanksgiving, generous Cornell hosts open their homes, tables and other interesting venues to other scholarship-supporting Cornellians and friends, with 100 percent of all donations going to the Endowment. As veteran attendees know, Scholarship Dinners are a win-win-win deal for hosts, guests and the Club. Many choose to go to more than one event; a few years ago one member attended six!
In place since 1996, the CCLA Endowment now stands above $400,000. Out of this total, this year we are providing $30,000 in scholarship awards. The club is continuing to grow the Endowment through the Scholarship Dinner program and other fund-raising.
Your tax adviser can explain how your Dinner costs may be deductible. If your schedule prevents you from attending a Dinner this year, please consider making a donation in lieu of attending. We hope to see you at one of our events this fall!
Please check http://www.cornellclubla.com/events.html for a full list of Scholarship Events. New events may be added throughout the season.