An Insider's View of ABC's of M&A in the OC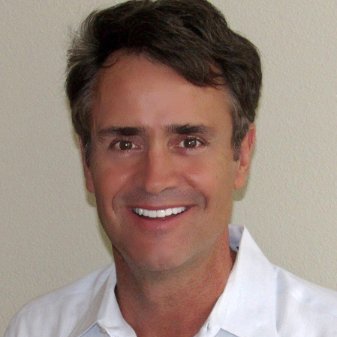 We are privileged to have as our guest speaker Cornellian and Mergers and Acquisitions Expert
SAM KAMEL
Corporate Development & Business Strategist
Former VP of Corporate Development M&A Strategy at Ingram Micro Inc.
Cornell BSEE 1985
- 2015 is proving to be a record year for mergers and acquisitions. Get an update on the deals, the dollars and a view on what's causing all the activity
- Take a look into the strategies and rationale for why so many companies are driving growth through acquisitions
- Get a birds eye view of "a day in the life" of an M&A executive and what it takes to drive "inorganic" growth without destroying value
- Discuss the implications of some recent acquisitions in Orange County and what it might mean for us
Thursday, January 21, 2016, 11:30am – 1:30pm
11:30 AM Luncheon will begin promptly
12:00 PM Presentation/Q&A
1:30 PM Luncheon will end promptly
Cost: $40 members,
$45 non-members,
includes valet parking at Center Club.
Location: The Center Club, 650 Town Center Drive – Garden Level, Costa Mesa, CA 92626. Tel. (714) 662-3414.
Parking Information: Valet Parking at Center Club is included.
Registration: http://www.eventbrite.com/e/caaoc-business-luncheon-an-insiders-view-of-abcs-of-ma-in-the-oc-tickets-19580331298
Event Contact: Gaye Tomlinson, MBA '05, CAAOC Business Lunches and Breakfasts gak23@cornell.edu, 714-742-2948.
Speaker Bio:
Sam was most recently the Senior Vice President of Corporate Development and Strategy for Ingram Micro Inc., a leading technology solutions and supply chain services provider and the largest publicly traded company in Orange County. Based in Irvine, Ingram generated over $46B in sales in 2014 and serves customers in nearly 170 countries.
For much of his career Sam led mergers & acquisitions teams for leading technology and ecommerce companies; identifying attractive markets and companies, assessing strategic fit, conducting valuation and managing all phases of the deal process including and integration. While at Ingram he helped close 14 deals in three years, which added over $7B in revenue by investing over $1.1B to enter new growth markets such as mobile, ecommerce and cloud, acquire critical technologies and expand into emerging markets such as the Middle East and Turkey.
Prior Ingram Micro, Sam worked at Fox Networks where he helped forge new business opportunities, joint ventures and acquisitions for Hulu, Myspace and Fox Mobile. He joined Fox from Microsoft International, based in Paris, where he managed the Country Manager community, marketing, public relations, strategic planning. Sam is proud of his entrepreneurial streak, having founded or helped grow several start-ups, achieved two IPOs and worked at some of the most innovative, high-growth technology companies, including Netscape, Autodesk and E-LOAN. He began his career at McKinsey & Company, which he joined after completing his service as a lieutenant in the United States Navy.
Sam holds a Bachelor of Science in Electrical Engineering from Cornell University and an MBA from Harvard University.