Adam Vagley '04
Management Consultant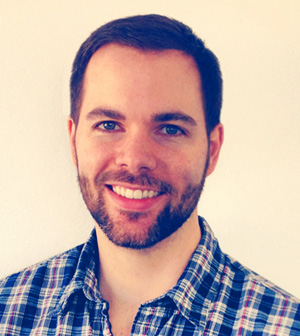 Tell us about how your experiences at Cornell influenced your path. How did you come to live in Los Angeles and what you are doing now?
Cornell directly influenced my career -- my senior year I was taking a Johnson School entrepreneurship class and I heard a partner from a private equity firm speak on one of our case studies. I reached out to him afterwards and ended up working at the startup he had just created. Despite raising nearly $200 million the company folded and I jumped ship to the technology consulting company that had been working with us. That consulting company took me and my wife from New York City to Sydney, Australia where we lived a few blocks from the beach. When we decided to move back to the States we wanted to keep the beach lifestyle going and had some friends and family in the LA area, so chose to come here. We live in Venice just a few blocks from the ocean and love the community feel of this neighborhood.
How did Cornell help prepare you for your post-grad life?
Cornell gave me the sense that I could do anything and I think that is an extremely important perspective to have once you start your career. Things will go wrong and you'll need to figure out a new game plan, or you may get inspired to do your own thing and need the confidence to make that leap. My wife and I started a company, https://GoodMigrations.com, based on our own experiences moving abroad to help others making a transition overseas, and I think it all stems from my experiences at Cornell.
Tell us a favorite memory of your time at Cornell.
A teammate from the track team, Brett, drove me and another friend to North Campus for dinner because it had the best cafeteria. When we finished dinner and went to drive back to our apartment on College Ave we discovered that his Ford Explorer was out of gas. The three of us decided to push the car to the nearest gas station, which we thought was no more than a few hundred yards away. This was winter however, so the roads were covered in a fresh coat of snow and I had an arm in a cast (broken from sledding on Libe Slope) and we were making terrible progress. We flagged down some girls driving by and hitched a ride to the nearest gas station (which was much farther than we thought). The station was out of gas cans, so we got a Big Gulp cup and filled that with gas (about 30 cents worth, if I recall). The girls were nice enough to drive us back, despite their car smelling pretty strongly of gasoline from the Big Gulp perched on Brett's lap. We used a coffee filter to get the gas in his tank which provided just enough fuel to make the drive back to the station to fill up.
We also jumped off the Triphammer Dam hydraulics lab into Fall Creek with some other teammates, which is an 80 foot drop. Really stupid idea and we had the bruises to show for it. Both these stories prove that Cornell hasn't cornered the market on smart kids.
Tell us a favorite memory shared with another Cornell alum in L.A.
Food hopping around the Arts District with a Hotelie friend.
What advice would you give, personally and professionally related to your line of work, to Cornell grads looking to come to L.A.?
Professionally: Use the Cornell network. There are thousands of Cornell alums in the LA area and many of them would love to help you out. Use LinkedIn to find people in the field that interests you and just reach out. You'll be surprised what it might get you. But just make sure you are clear with your ask.
Personally: LA is a massive city with very distinct neighborhoods -- you may hate some and love others. Before locking yourself into a lease, you should AirBnB (or couch surf) somewhere for a month and just explore the city to find the areas that you like. And try to find a home near where you'll work so you don't spend your life sitting in traffic.