Free Preview Screening of ALL THE WAY, written by Robert Schenkkan MFA '77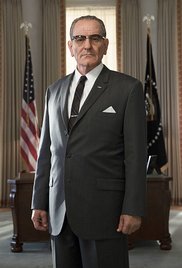 Pulitzer Prize-winning playwright Robert Schenkkan's Tony Award-winning political drama All the Way is now an HBO Film starring Emmy and Tony winner Bryan Cranston. It will debut on HBO on May 21. But thanks to the generosity of HBO and President of Programming Michael Lombardo '76, Cornellians will get to see it a few days earlier. The two-hour drama will be screened for us on Wednesday evening, May 18, at Landmark Theatres in the Westside Pavilion.
ALL THE WAY is a riveting behind-the-scenes look at President Lyndon B. Johnson's tumultuous first year in office after President John F. Kennedy's assassination. Bryan Cranston reprises his Tony-winning role for the film, which is directed by two-time Emmy winner Jay Roach from a screenplay by Robert Schenkkan, who has adapted his play of the same name. New York Based producer Scott Ferguson '82 produced ALL THE WAY.
Co-starring with Cranston are Anthony Mackie, Melissa Leo, Bradley Whitford and Frank Langella. The HBO Films presentation follows Johnson during his early administration, as he sacrifices his past, his ties with the South and all that brought him to power in order to pass the landmark Civil Rights Act and focuses on his efforts to secure his legacy, control his demons of insecurity and win the presidency on his own terms.
Date: Wednesday, May 18, 2016
Time: 7:30 pm
Location: Landmark Theatres, Westside Pavilion, 10800 West Pico Blvd., Los Angeles, CA 90064
Parking: Free in the mall
Cost: Free for CCLA member and 1 guest
RSVP: Click Here to Reserve Your Seat(s)!!! Your names will be on a list at the door.
More Info: Nancy Mills – NLM5@cornell.edu