Understanding the Complexities of the Situation in the Middle East
Cornell Networking Afternoon Tea - FREE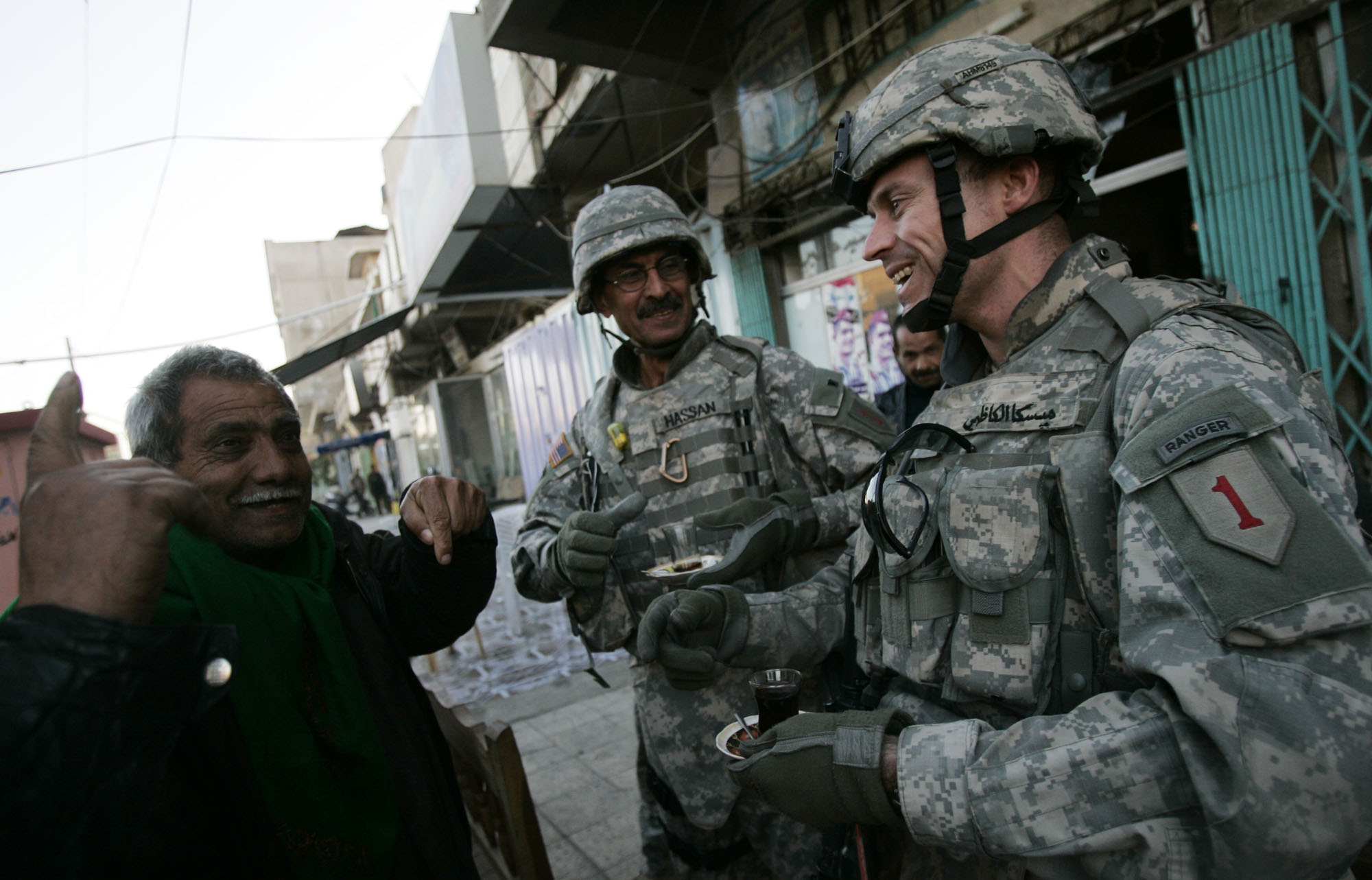 The civil wars in Iraq and Syria and the violence being committed with increasing frequency by Islamic State and other radical terrorist groups are complicated, confusing situations. Developing an understanding of the issues is no easy matter with so many diverse opinions on how this all came to pass. (Caption above: Miska on far right)
Please join us for an enlightening discussion on June 25 when Steve Miska '99, a noted expert on Middle East policy, will share his expertise and insights with us. Learn how and why these radical terrorist groups came into being, why it has been so difficult to eradicate them, and how the policies of the US and its allies has helped and hindered the situation.
Miska graduated from West Point in 1990 and received an MBA from the Johnson School in 1999. He has held numerous leadership positions in the US Army, including Battalion Commander, Director for Iraq on the National Security Staff at the White House, and Army Chair on the faculty of Marine Corps War College, co-teaching the National Security and Joint Warfare course.
Date: Saturday, June 25, 2016
Time: 3pm
Location: Hancock Park
Parking: street
Cost: Free – All guests will be asked to provide afternoon tea items (details to follow)
RSVP: Click here to register!!!
More Info: friedlandi@aol.com, NLM5@cornell.edu