Free Classic Movie Screening - In a Lonely Place
'IN A LONELY PLACE' stars Humphrey Bogart & Gloria Grahame and is directed by Nicholas Ray. A cynical film noir of Hollywood where Bogart's self-destructive screenwriter has an affair w/Grahame while trying to clear himself of a murder rap.

Screening/discussion led by Vivian Rosenberg Arts '67, Film Instructor at Santa Monica College. Hope you can join us!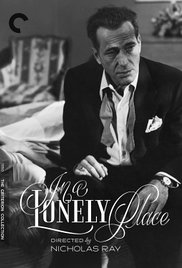 Date: Thursday, September 22, 2016
Time: 2 pm
Location: Santa Monica Library, 1704 Montana Ave, Santa Monica
Cost: Free