Inter-IVY Summer Soiree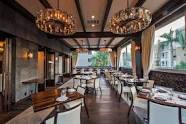 Join us for an unforgettable evening with fellow alums, as we join with other IVY Universities.
Meet fellow Angelenos in your neighborhood and get ready for an incredible Summer 2016! (Price includes first drink ticket.) We look forward to seeing you there!!
WHEN: JULY 12, 2016 - 6 pm - 9 pm
WHERE: The District by Hannah An, 8722 W 3rd St., Los Angeles, CA 90048
CONTACT: Anne Kim - Anne@lasocials.com - 323-451-1443
Will you come?
Cost: $12 per person for CCLA Members and other Ivy League Club Members; $15 per petson non-members; $15 per person at the door
Buy your tickets here: http://socal.alumni.columbia.edu/071216
Invite your friends to join you