Chris DeWan '93
Writer/Storyteller
Tell us about how your experiences at Cornell influenced your path. How did you come to live in Los Angeles and what you are doing now?
I can't really imagine who I'd be now if it weren't for my time at Cornell. I was a double-major in theatre and philosophy, and I worked in professional theatre for a decade before settling on a career as a writer. The thoughts I started thinking way back in Ithaca and the people I met truly set me on this path.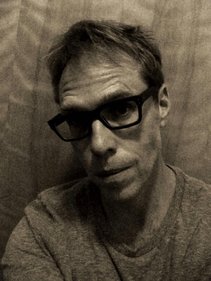 How did Cornell help prepare you for your post-grad life?
Maybe everyone learns this at every college, but Cornell was the first place I really learned a work ethic. When I first arrived, I think I relied way too much on my natural wits—and that was enough in the small town where I grew up. But at Cornell I finally started to understand how much work I would have to do if I wanted to be an artist, and how it would never really stop. Haha—Cornell taught me never to relax?
Tell us a favorite memory of your time at Cornell.
So many—too many to name just one. I lived in the Risley Hall—the "Risley Residential College of the Creative and Performing Arts"—and it was full of so many glorious weirdos, always making things, all the time. I remember Risley had some sort of feud with the frat across the street. It was pretty innocuous in the grand scheme of "feuds," but I do remember a time they put a cod in one of the dryers in our laundry room. That smelled about as bad as you'd imagine, and there was no way to clean it out. It was terrible. I guess that's an odd choice for "favorite memory."
Tell us a favorite memory shared with another Cornell alum in L.A.
My best friend from Cornell, Maggie Rowe, was also my first real girlfriend, and she lives here in L.A. It's been really great to be able to be an ongoing part of her life. I was at her wedding, and I remember feeling so happy to see her so happy.
What advice would you give, personally and professionally related to your line of work, to Cornell grads looking to come to L.A.?
Be patient with Los Angeles: it's a city full of people chasing their dreams, and they can all seem selfish and self-absorbed at times. But if you're here long enough, you'll find a lot of diligent, caring people, and it's them—not Hollywood—that make this city a good place to live.
- - - - - - - - - - - - - - -
Chris has a new book coming out in September 2016. HOOPTY TIME MACHINES: fairy tales for grown ups is a collection of forty-five fantastical stories filled with peculiar journeys and wild awakenings, with fairytale heroines, introspective superheroes, and a whole menagerie of monsters—each one deeply human, and a little bit heartbreaking. One of the "most anticipated small press books of 2016." Learn more at http://hooptytimemachines.com.