Hyperion Tour – Water Treatment Plant in Playa del Rey - SOLD OUT!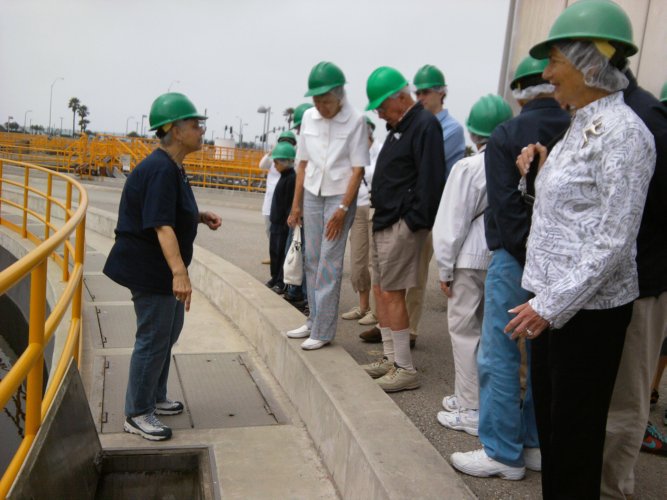 Hyperion is the largest wastewater treatment facility in Los Angeles. The approximately 90-minute event begins with an introductory talk and 15-minute video of plant operations. After a tram tour of the facility, participants will see the plant tunnels, biosolid treatment room and transportation area (where solids are trucked to farms). This is a Columbus Day holiday for many schools. Take the morning off from work - this is a tour not to be missed. You must sign up by Thursday, October 6th at 2:00pm.
Date: Wednesday, Oct. 12, 2016
Time: 9:45 am (tour starts at 10 am SHARP)
Parking: Free. Gate C, off Vista del Mar. Carpool if possible. Need driver's names in advance for security gate.
Cost: FREE for CCLA members + 1 guest, FREE for children ages 9 - 18 years old (no one under 9 admitted). $5 per person for non-members and each additional person
RSVP: Click here to buy tickets!!!
More info: Wear comfortable clothing and closed-toed walking shoes. Hard-hats provided.
Questions: Contact: Kim Bixler at kimbixler@earthlink.net or 310-560-0444