Two Cornell Authors Give Us the Inside Scoop on How to Write and Publish a Novel and a Memoir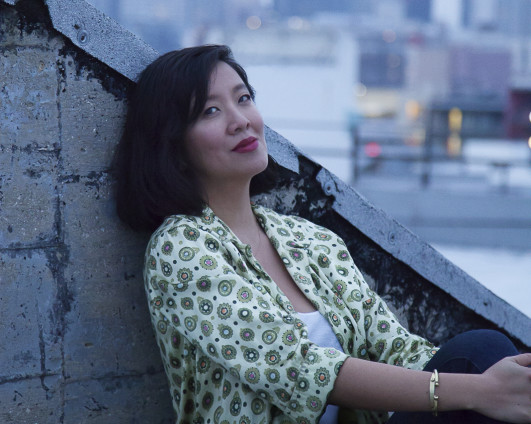 Meet the Cornell authors behind two exciting new books. Learn about their creative processes, how they navigated the publishing world, and their future plans.
*** The Wangs vs. the World, a debut novel by alumna Jade Chang, is cited by Entertainment Weekly as "one to watch out for this fall." It is a hilarious account of a wealthy but fractured Chinese immigrant family that had it all, only to lose every last cent—and about the road trip they take across America that binds them back together.
Chang has covered arts and culture as a journalist and editor. She is the recipient of a Sundance Fellowship for Arts Journalism, the AIGA/Winterhouse Award for Design Criticism, and the James D. Houston Memorial scholarship from the Squaw Valley Community of Writers.
Advance praise for The Wangs vs. the World includes
"With mischievous, Dickensian glee...Chang's confident, broad-stroke, and go-for-broke style makes her fresh twist on the American immigrant saga of the woebegone Wangs one of 2016's must-reads." —Elle
"A fresh Little Miss Sunshine." —Vanity Fair
Chang's charming and quirky characters and comic observations make the novel a jaunty joy ride to remember." — starred, Publishers Weekly
***Actor Cliff Simon, who had a major role in Stargate SG-1 as well as appearances on multiple TV shows including Criminal Minds, The Americans, Castle, and the NCIS franchise, had an adventurous youth. From London, where he trained as an Olympic swimmer, to the rigors of the South African Airforce and finally to the mean streets of Paris as a member of the Moulin Rouge where he fought street thugs and hung out with diamond smugglers, Cliff had a story that just cried out to be told!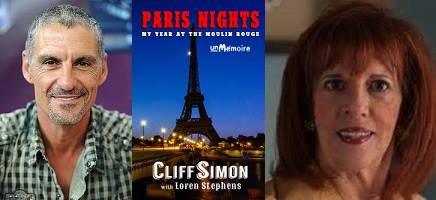 Working with alumna Loren Stephens, the co-authors crafted Paris Nights: My Year at the Moulin Rouge, a compelling memoir that leaps off the page with action and excitement. Parts of the book were previously published in two literary journals
A documentary filmmaker, Stephens is president of Write Wisdom and Provenance Press. She has been twice nominated for a Pushcart Prize, and her historical novel, All Sorrows Can Be Borne, will be published in 2017.
In honor of the books, the brunch will feature French and Chinese food. Directions and food assignments will be sent closer to the time of the brunch.
Date: Saturday, Oct. 22, 2016
Time: 11 am
Location: Pacific Palisades
Parking: on street
Cost: Free – bring brunch item
RSVP: Click here to reserve your spot!!!
More info: Contact brunch co-chairs Ilene Friedland at friedlandi@aol.com and Nancy Mills at NLM5@cornell.edu