Leah Bissonette '73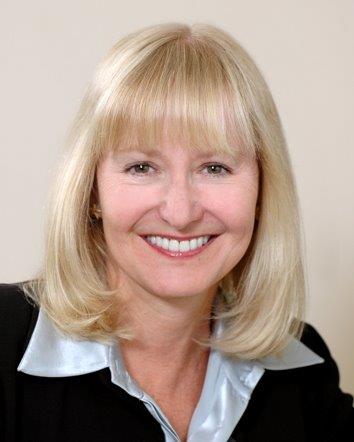 Consultant in the energy industry
Tell us about how your experiences at Cornell influenced your path. How did you come to live in Los Angeles and what are you doing now?
Actually, I live in San Diego (Encinitas) and still participate in the Los Angeles Cornell Club because it's such a great group that it's worth the trip up.
I studied Human Ecology at Cornell because I cared about the environment and the human condition and my studies were perfect for what I ended up doing. I came to the Southern California area because one my professors in graduate school suggested that I take a look at a job opening she had seen for a research coordinator for conservation programs at Southern California Edison. It was a great job. I got to do research both in the lab on the technical side of how electricity was being used in households and the social side of what electrical equipment was being used and when and why. Eventually I got to develop many of the algorithms that we used to conduct thousands of home energy audits.
I've had a long and diverse career in energy since then. I've negotiated power contracts for utilities, independent developers, municipals, even start-ups, and tribal nations. And I've traveled across the U.S., Canada, and Mexico doing this. I set up a commodity trading structure for Sumitomo to do electric and gas trading in the U.S. and I conducted major REC (renewable energy credit) trading auctions in the Midwest doing tens of millions of dollars of business in a single day. Most recently I ran the power sector for North and South America for a major international environmental company (ERM) and got to manage environmental work to support solar, wind, transmission and even hydro projects.
Now, I do independent consulting – one of my clients is a major water agency using massive amounts of electricity, and I have just co-founded a nonprofit: Sunshine Soldiers.
We founded Sunshine Soldiers because so much has happened with renewable energy and what most people don't know is that the prices have changed dramatically. We educate people about the invisible revolution that is happening in energy. The revolution is bringing energy that is abundant, clean, and cheap - now. That's a great story. We speak at university events, forums, and corporate strategy retreats. Because we have been in all aspects of the business we can give in-depth data-based presentations and we can talk with corporate executives about business impacts.
How did Cornell help prepare you for your post-grad life?
I think I learned about "total immersion". There was no halfway commitment. It was best efforts all the time. I've tried to do that ever since.
Tell us a favorite memory of your time at Cornell.
You know, surprisingly, one of my fondest memories is the physical beauty of the campus--the flower beds in the summer and the trees turning colors in the fall.
Tell us a favorite memory shared with another Cornell alum in L.A.
My favorite "local" memory is after Cornell. I've been a member of the President's Council of Cornell Women and that experience and those meetings let me make friends with many local Cornell women- Nancy Mills, Dorothy Samuel, Margo Hebald, and others and it has been delightful to know them over a number of years. When you are in a mostly male business environment, as I always was, its nice to have professional female friends.
What advice would you give personally and professionally related to your line of work to Cornell grads looking to come to L.A.?
Start where you can--if you are just out of school jobs aren't easy to come by so don't overlook possibilities that may seem staid. A couple of years' experience at a utility as an analyst or as an engineer at a power plant may not seem very exciting but it will get you some good credentials, some terrific training, and it will let you see additional options. On the flip side, there are lots of great fun startups in renewables--just make sure you work on educating yourself about the industry in general while you are there, because, hey, startups come and go and you want to know what to do if yours goes! Finally, track where the money is headed. Right now there's a huge push into batteries. If you are a ChemE or a marketing person with a tech bent-- that's where to look for opportunities. In any case, augment your Cornell education with additional experience in the technical and financial side of the business and you will be golden.