Kings vs. St. Louis Blues at Staples Center - sold out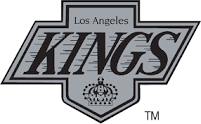 Pre-game chalk talk, tunnel team experience and more!
Date: Thursday, January 12,
2017
Time: 5:30-6:00pm: Check-In at Star Plaza VIP Entrance
6:20-6:55pm: Pre-Game Chalk Talk with Kings TV or Radio Personality and
Raffle
7:15pm & 8:15pm: Tunnel Team Experience - go behind the scenes and cheer on the players before they enter the ice
7:30
pm: Los Angeles Kings vs. St. Louis Blues
A member of the Kings broadcast Pre-Game Chalk Talk team will meet alumni before the game to go over game strategy and preview that evening's game. Check-In will be between 5:30-6:00pm. Guests should meet at the designated check-in table outside the Star Plaza VIP entrance located near the Team LA store. Attendees will be given a wristband and escorted to the designated location. Once the Chalk Talk is over, attendees will be escorted to the tunnel and then back to the main concourse to enjoy the game.
Location: STAPLES Center, 1111 S Figueroa St, Los Angeles, CA 90015
Parking: available at several pay lots surrounding STAPLES Center.
Cost: $105
per CCLA member ($210 for two tickets); $125 per person for non-CCLA members and other guests
.
Seats in Section 215. GREAT PRICES FOR A FANTASTIC EVENT! Limited seats - this event will sell out. (Both prices below official LA Kings/Ticketmaster rates.)