Night Out at an Old Hollywood Steakhouse-Sold Out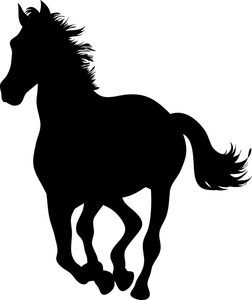 Date: Saturday, December 3, 7 pm
Hosts: Pamela Kasdan Petrigliano '97, Frank Petrigliano '98, William Robertson '97, Lucie Macelova Ayres '98
Donation: $125 per person
Limit: 10 guests
"The best you can offer your guests is the unexpected," wrote legendary party giver Elsa Maxwell in 1957. The Petriglianos (Pamela Kasdan '97 and Frank '98), the Robertsons (William '97 and Amanda) and the Ayres (Lucie Macelova '98 and Chris) invite you to an evening inspired by Old Hollywood where guests can sip martinis and enjoy a divine meal. The Ayres will host the dinner at their 1950s ranch in Fryman Canyon, where legends like Gene Autry once rode their horses.
Friends from Cornell, the group thrives on delivering the best of the best to their guests--from the decor (Lucie is an interior designer) to the food (Frank, an orthopedic surgeon, cooks prime ribs that never disappoint) to conversation (bring your sarcasm when speaking to Pamela, owner of a boutique digital marketing company, and your intellect when speaking to William, a commercial real estate executive and owner of Skyline Exchange). With this crowd, nights together are always unexpected!
-----------------------------
MORE ABOUT THE CCLA SCHOLARSHIP DINNER PROGRAM
How can you simultaneously have a wonderful meal, meet new Cornellians and help provide much-needed scholarships for deserving Los Angeles Cornell students? The Club's annual series of Scholarship Dinners & Events offers you a chance to have a great time while benefiting CCLA's Scholarship Endowment. This year's dining and event options can't miss!
From September through Thanksgiving, generous Cornell hosts open their homes, tables and other interesting venues to other scholarship-supporting Cornellians and friends, with 100 percent of all donations going to the Endowment. As veteran attendees know, Scholarship Dinners are a win-win-win deal for hosts, guests and the Club. Many choose to go to more than one event; a few years ago one member attended six!
In place since 1996, the CCLA Endowment now stands above $400,000. Out of this total, this year we are providing $30,000 in scholarship awards. The club is continuing to grow the Endowment through the Scholarship Dinner program and other fund-raising.
Your tax adviser can explain how your Dinner costs may be deductible. If your schedule prevents you from attending a Dinner this year, please consider making a donation in lieu of attending. We hope to see you at one of our events!
Please check https://www.cornellclubla.com/events.html for a full list of Scholarship Events. New events will be added throughout the season.
Click here to buy tickets!!!