Bipasha Shom '90
Documentary Film Editor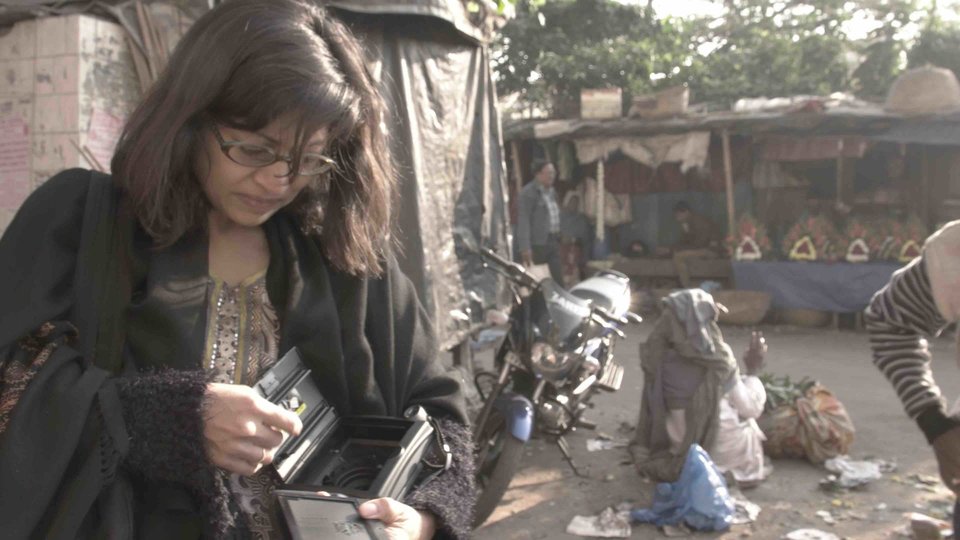 Tell us about how your experiences at Cornell influenced your path. How did you come to live in Los Angeles and what you are doing now?
I graduated from Cornell with a degree in Cultural Anthropology. My first job was at the American Museum of Natural History in New York. Although the museum was an interesting place to work, my job in the development department was not. So I enrolled at the Annenberg School at U. of Penn for a Master's in Communications. It was in Philadelphia that I met my boyfriend (who later became my husband). When he got into film school at the American Film Institute in LA I decided to move there with him. I'd been thinking about pursuing a career in the film industry and wanted to live in a big city. I had done some editing work in Philadelphia and realized I really loved it. My hope was to be an editor in Los Angeles. I eventually started cutting commercials, music videos and documentaries. After about 10 years I took time off to have kids. I think the education I got at Cornell laid the groundwork for my ongoing interests in media and culture. Now, I'm working on starting my own non-profit, called GivePhotos which provides photos to people in developing countries who have no visual record of their lives.
How did Cornell help prepare you for your post-grad life?
My time at Cornell really helped me develop my critical thinking skills. The level of learning I was exposed to there was so much higher than what I had gotten in high school. Meeting people from many different backgrounds really prepared me for living in a cosmopolitan city like Los Angeles. My work-study scholarship gave me real world experience and I was a campus tour guide which gave me the confidence to speak in front of large groups of people. Cornell shaped me in so many ways.
Tell us a favorite memory of your time at Cornell.
There are so many fond memories that I have of Cornell: spending time on the arts quad with friends, going to see movies at Cornell Cinema, hanging out at Ruloff's, bonding with friends in Balch Hall, participating in Dragon Day, living off-campus.
Tell us a favorite memory shared with another Cornell alum
This past December one of my closest friends, Julie Black Nicholas (who also graduated from Cornell), and I traveled to India along with my husband to give away 1,000 Fujifilm Instax photos over a month long period to poor people who have no family photos. Before the trip I reached out to Fujifilm and they agreed to donate the film and cameras. It was an incredible experience. It's hard for us to imagine not having any pictures of yourself or your family but this is the reality for millions of people who consider a photograph to be a luxury item. We traveled into slums and villages, train stations and temples to give away photos and people were absolutely thrilled. You can see the reactions we got on our Instagram account: https://www.instagram.com/givephotos The experience led us to connect with other people around the world who are also giving away photos and we recently started an Indiegogo fundraiser to give away more photos by connecting with local photographers and supplying them with the film and cameras. https://www.generosity.com/community-fundraising/givephotos--2/x/7333104
What advice would you give, personally and professionally related to your line of work, to Cornell grads looking to come to L.A.?
I would say decide which company or field you want to work in and swallow your pride. In the entertainment industry you might start out as someone's assistant and they'll ask you to do something menial that you might think is beneath you. I came to Hollywood after getting an M.A. and took a job where I was answering phones and cleaning up the kitchen. But I worked really hard and went above and beyond what they asked of me. I was able to move up pretty quickly in the company by making myself indispensable. The most important thing is finding something that you really enjoy doing. Oh, and another piece of advice ---- turn off your cellphone. Focus!