Healthy Cooking! Healthy Eating!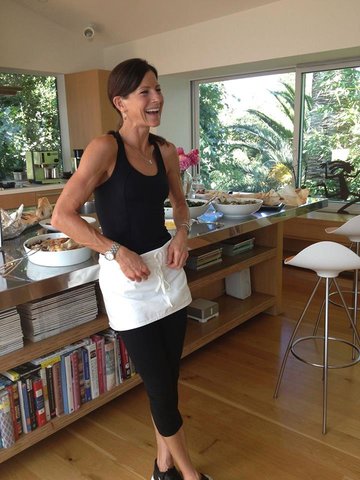 Date: Saturday, October 15, 6:30 pm - 9:30/10 pm
Hosts: Tanya Bentley '92 and Alex Bentley
Donation: $125 per person
Limit: 8 guests - SOLD OUT
Enjoy a glass of wine (or more!), learn a little about healthy cooking, and enjoy a delicious dinner at a renowned athlete and chef's beautiful home in Pacific Palisades.
The chef, Nell Stephenson, will be cooking and leading the cooking class. Nell is a nutritionist, author and speaker based in Los Angeles.
She has been featured multiple times on the Dr. Oz Show as a nutrition expert and offers cooking / healthy eating workshops, retreats and private nutrition coaching. With a focus on organic, in-season produce, humanely-sourced local proteins and a balanced approach to eating, her methodology leads to long term success with strategic eating strategies, helping all clients achieve their goals, even within the busiest of schedules! She is an accomplished Ironman triathlete and marathon runner.
Learn more at www.paleoista.com
-------
MORE ABOUT THE CCLA SCHOLARSHIP DINNER PROGRAM
How can you simultaneously have a wonderful meal, meet new Cornellians and help provide much-needed scholarships for deserving Los Angeles Cornell students? The Club's annual series of Scholarship Dinners & Events offers you a chance to have a great time while benefiting CCLA's Scholarship Endowment. This year's dining and event options can't miss!
From September through Thanksgiving, generous Cornell hosts open their homes, tables and other interesting venues to other scholarship-supporting Cornellians and friends, with 100 percent of all donations going to the Endowment. As veteran attendees know, Scholarship Dinners are a win-win-win deal for hosts, guests and the Club. Many choose to go to more than one event; a few years ago one member attended six!
In place since 1996, the CCLA Endowment now stands above $400,000. Out of this total, this year we are providing $30,000 in scholarship awards. The club is continuing to grow the Endowment through the Scholarship Dinner program and other fund-raising.
Your tax adviser can explain how your Dinner costs may be deductible. If your schedule prevents you from attending a Dinner this year, please consider making a donation in lieu of attending. We hope to see you at one of our events!
Please check https://www.cornellclubla.com/events.html for a full list of Scholarship Events. New events will be added throughout the season.
Click here to buy tickets!!!