GAMBLE HOUSE TOUR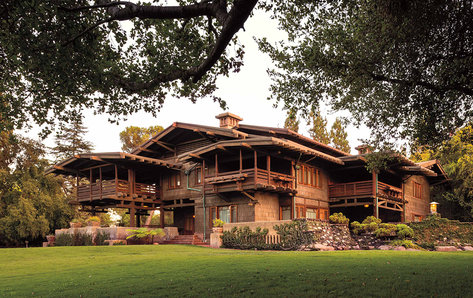 Join your fellow Quakers for a private tour of the Gamble House. This Pasadena landmark was designed in 1908 by architects Charles & Henry Greene. Docents will guide our group on a one-hour tour in the morning, before the house opens to the public.
Date: October 15, 2016
Time: 10 am
Location: 4 Westmoreland Place, Pasadena, CA 91103
Cost: $15 per person
Contact + More Info: Aileen Level ​- pennclubla@gmail.com
This is a University of Pennsylvania event, but Cornellians are invited to attend. To register and pay, please click on this link:
http://www.pennclubla.com/s/1587/gid2/16/interior.aspx?sid=1587&gid=9&pgid=11195&cid=26912&ecid=26912&crid=0&calpgid=3317&calcid=11811
Please note: The house has limited wheelchair accessibility for manual wheelchairs only.
Photography is allowed on the exterior only.
Visitors must wear flat or broad-heeled shoes. Slippers will be provided for guests who wear heels.
For additional information about the Gamble House, visit http://gamblehouse.org/