Clinton vs. Trump: Market Bump or Portfolio Dump?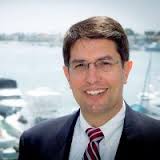 Election 2016: The Challenges Face by the Next President
Cornellian Wade W. Slome, President, Sidoxia Capital Management, and author of "How I Managed $20,000,000,000.00 by Age 32," will touch on the following topics:
Presidential election cycles and the financial markets
Implications of rising healthcare costs and the Affordable Care Act
Economic impacts of ballooning debt levels
The threat of rising interest rates – What does it mean for you and the economy?
Technology and globalization trends
The risks of outliving retirement – the sustainability of entitlements
Anticipating the next recession
Date: Thursday, October 27, 2016
Time: 11:30am - 1:30pm
Location: The Center Club, 650 Town Center Drive - Garden Level, Costa Mesa, CA 92626 714-662-3414
Parking: Valet Parking at Center Club is included.
Cost: $35 - includes lunch and valet parking
RSVP: https://www.eventbrite.com/e/cornell-business-luncheon-clinton-vs-trump-market-bump-or-portfolio-dump-election-2016-the-tickets-28414788397
More info: Contact Gaye Tomlinson, MBA '05, CAAOC Business Lunches, gak23@cornell.edu, 714-742-2948
_______________________________