Free Classic Movie Screening - Remember the Night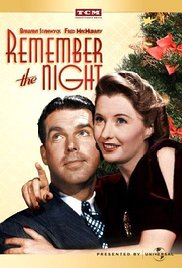 Scripted by Preston Sturges, "REMEMBER THE NIGHT" (1940) stars Barbara Stanwyck & Fred MacMurray four years before they teamed for "Double Indemnity! It's not a Christmas movie but it creates a most special mood...

Screening/discussion led by Vivian Rosenberg Arts '67, Film Instructor at Santa Monica College. Hope you can join us!

Date: Thursday, December 8, 2016
Time: 2 pm
Location: Santa Monica Library, 1704 Montana Ave, Santa Monica
Cost: Free