Entrepreneurship & Investing Alumni Event in Alhambra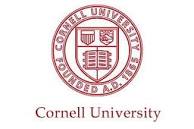 This is a monthly opportunity for Cornell alums to meet, mingle, network and exchange ideas in an informal setting. We will meet every second Tuesday of the month. These networking evenings will take place in the San Gabriel Valley / Pasadena area to make it convenient for alums who work and live east of downtown LA.
The idea is for existing entrepreneurs and investors to share and exchange ideas with other entrepreneurs and investors. The event is also designed for those who are thinking about embarking on the journey of entrepreneurship and/or investing to learn from those who are experienced. The group welcomes individuals who are entrepreneurs in various industries and investors who invest in different areas (real estate, paper asset, commodities, gold and silver, art, collectables etc.)
Or, if you just want to swing by to meet other Cornell alums and have a great time, you are welcome as well! Friends and family of Cornell alums are welcome too!
Below is information on our next event:
Date & Time:
Tuesday, December 13, 2016
6:00PM to 9:00PM
Reservation under Cornell Alumni Club / Wen Kao

Location:
38 Degrees Ale House and Grill (www.38degreesalhambra.com)
100 W. Main Street
Alhambra, CA 91801626.282.2038

Drinks & Food:
Available for purchase. Attendees are kindly requested to close out and settle their own respective tabs prior to leaving.

Parking:
The event takes place in downtown Alhambra. There is a parking garage (free parking) on the east side of the South 1st street across from the restaurant just south of Main Street. There is also ample free parking on the street.
For additional info contact Wen Kao 310.963.6531