Dan Harrison '91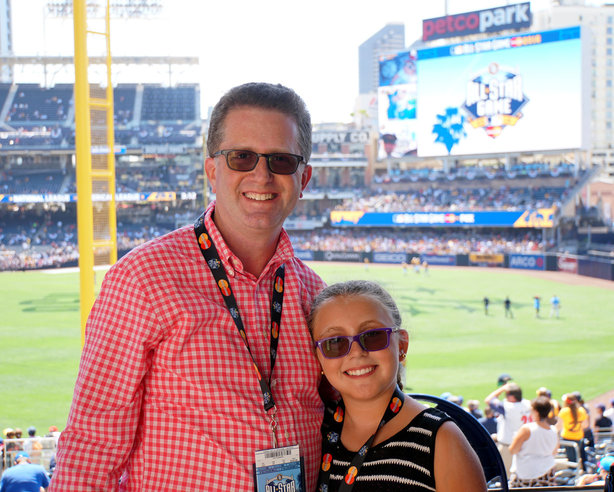 Tell us how your experience at Cornell influenced your path:
I can't say I had the greatest time at Cornell, which was my father's alma mater as well. When my parents dropped me off for senior year, my dad asked my roommates to "please make sure my son gets more than an education this year." I did spend way too much time in my books. A lot of what happened at Cornell was, for me, some happy accidents. I thought I would be a government major – I found the intro class so boring I couldn't stay awake and I dropped it, the only class I dropped in my 4 years. I wound up as a econ major because Jennifer Wissink made the subject come alive. I did an honors thesis on the formation of the Fox network and I now work at… the Fox network. I went to Cornell with my best friend from growing up, Sanjay Mani, and then I made some incredible friendships with Michael Karangelen, Rob Lynch, Jeff Bershad and Michael Krawitz. I'm still close with all 5 today. Those relationships are the most significant things to come out of Cornell.
How did you come to live in LA and what are you doing now?
I spent all 4 summers working for Fox's syndication business doing marketing, so I always knew that I would come to LA. I loved television, so majoring in econ wasn't a natural fit. I went to Harvard Law after Cornell – I didn't practice law, either… and today I'm EVP of Strategic Program Planning for Fox Broadcasting Company.
How did Cornell help prepare you for post-grad life?
Cornell did a great job getting me ready for Harvard Law. Law and economics go together very well for a career in business, although I probably would have been better served doing the Cornell 5 year MBA, which Rob Lynch did.
Favorite memory of time at Cornell:
I would say the memories that are the best are the ones that last the longest – and for me, it is those 5 great friendships – Sanjay, Michael, Rob, Jeff and Michael. There are a lot of things I should have done more of at Cornell – basically having more fun – but I left there with a great foundation for my future professional endeavors and some lifelong friendships.
Favorite memory shared with another Cornell alum in LA:
I'll share two. I didn't know Jill Pflaum ('91) at Cornell, but we met in LA shortly after I moved here and dated for a while before she went back to Cornell to get her MBA. More recently, Michael Karangelen, Jeff Bershad and I have started a new tradition of going to the MLB all-star game, so in 2016, it was in San Diego and Jeff brought his son Josh and I brought my oldest daughter Stephanie (in photo above). So the five of us had a great time in Southern California.
What advice would you give to Cornell grads looking to come to LA?
I'd say follow your passion and look for good people, personally and professionally. It is more important to work with good people and have a boss who is empowered within an organization than to worry about the prestige of the company. A boss who is empowered and is growing their organization will look for high-performing members of their team to grow. Personally, it is important to find people who share the same values as you do and to cherish relationships – having fewer but deeper relationships is ultimately more rewarding than many acquaintances.