A Conversation with "The Night Of" Producer Scott Ferguson '82 - Sold Out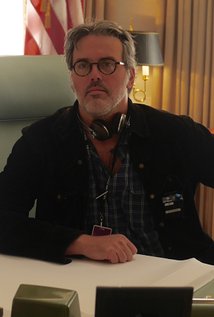 Cornell in Hollywood's third in a continuing series of talks with prominent Hollywood alumni – open to Cornellians working in Hollywood

Join us for an evening with Cornell alum Scott Ferguson '82, who will be in Los Angeles to attend the Producers Guild Awards. His HBO series "The Night Of" is nominated for The David L. Wolper Award for Outstanding Producer of Long-Form Television. His full bio is below. David Greenman '00 will lead our conversation about the craft of producing a successful television series and movies.

Date: Friday, January 27, 2017

Time: 7:30 pm for wine and cheese; 7:45 pm talk

Location:
Paradigm Talent Agency
360 N. Crescent Drive
Beverly Hills, CA 90210

Parking: Information will be provided to those attending

Cost: $10 per CCLA member ($20 for a CCLA member + 1 guest)

FREE for classes of 2010 – 2016 + 1 guest - email Nancy Mills at NLM5@cornell.edu with your class year and Hollywood job to get your name on the list

RSVP: Space is limited. Click button below to buy your ticket(s)
Questions: email Nancy Mills at NLM5@cornell.edu

Click here to buy tickets!!!
Scott Ferguson
Scott Ferguson is a 2-time Emmy Award winning Film & Television Producer known for
The Night Of, All the Way, Only Lovers Left Alive
and
Brokeback Mountain
. He has been privileged to work with such highly celebrated filmmakers as Jim Jarmusch, Stephen Frears, Mick Jackson, Jay Roach, Michel Gondry, David Mamet, Steve Zaillian, James Mangold, Ryan Murphy, Alan Taylor, Danny Strong and Lisa Cholodenko, as well as Academy Award winners Barry Levinson, Milos Forman, Sydney Pollack, Robert Benton and Ang Lee.
Scott received the 2014 Emmy Award as producer of the Outstanding Movie for Television for Murphy's
The Normal Heart
, and the 2010 Emmy for Jackson's
Temple Grandin
. He was also nominated for Frears'
Muhammad Ali's Greatest Fight
, Levinson's
You Don't Know Jack
, and Roach's
All the Way
. Scott has received three Directors Guild Awards for his services as the Unit Production Manager on Lee's feature,
Brokeback Mountain
, Roach's television film
Recount
as well as
Temple Grandin.
He has also worked on a number of high-quality indie films. He was Co-Producer of Alan Taylor's
Palookaville
, which won the prize for best Feature Debut at the Venice Film Festival. Scott was Associate Producer & Second Unit Director of Mangold's
Heavy
, which received a Special Jury Prize at the Sundance Film Festival.
He began his career with his mentor and colleague and fellow Cornellian, Michael Hausman. He was Unit Manager on
The Firm
and Associate Producer on
Nobody's Fool, A Family Thing, Twilight, The People vs. Larry Flynt
and
Man on the Moon
, and an Assistant Director on
Eternal Sunshine of the Spotless Mind
.
He is currently serving as Co-Executive Producer/UPM of
The Looming Tower
, a television series based on Lawrence Wright's Pulitzer Prize winning book, which is being produced by Legendary Television for broadcast on Hulu.
He recently completed
Rebel in the Rye,
a film about J.D. Salinger.
Scott returns to Ithaca frequently to screen his films for the Cornell community.