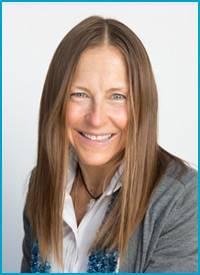 Tanya Bentley '92
Senior Director, Health Economics
Tell us about how your experiences at Cornell influenced your path. How did you come to live in Los Angeles and what you are doing now?
At Cornell, I fell in love with social psychology when taking Psych 101 — even though it was in a huge auditorium — and reading about the social experiment where a person faces backwards in a crowded elevator and gradually everyone turns to face backwards also. This interest eventually to my work in public health education and subsequent Master's and PhD degrees in health policy. I came to LA for my post-doc and now do research with a small consultancy in Beverly Hills.
How did Cornell help prepare you for your post-grad life?
At Cornell, I fine-tuned my study skills while also developing social and networking skills that would last me a lifetime.
Tell us a favorite memory of your time at Cornell.
I loved so many aspects of Cornell (all of them!) that it's hard to identify just one favorite memory. A few key ones that stand out are:
Living in the dorms for the first time, freshman year, and meeting lifelong friends.
Studying in the music room, curled up on a cozy chair (and taking the occasional naps!).
Hiking up Libe slope in the cold and ice — it was always difficult and yet was strangely fun! That may be due to the bonding it allowed between us freshmen, or the great feeling one had when arriving at one's warm classroom, or the simple strength one gains from exercising in the fresh air.
Tell us a favorite memory shared with another Cornell alum in L.A.
Two other alumni and I attended a CCLA lecture on climate change; it was life-changing and helped me realize the impact that even one person can have on this climate change issue.
What advice would you give, personally and professionally related to your line of work, to Cornell grads looking to come to L.A.?
Network. Talk to people, even if you don't think they can help you. Moreover, talk to them as if they cannot help you, but just to learn about their experiences and how they got where they are. The less one asks, the more one often ends up receiving. Ask for informational interviews, and at the end of every one, ask if they can refer you to anyone else who may have insights on career paths.
Be comprehensive, and always follow-up. When applying for any job, always send a cover letter along with the resume/CV, and always followup every week thereafter until you receive a response. There's also almost never any harm in going to an office and asking to meet with the hiring manager or boss; be prepared and willing to wait, but if you wait long enough you may land yourself a job.