Cornell Real Estate Alumni Event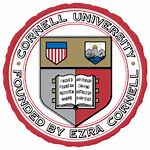 This is a monthly opportunity for Cornell alums working or interested in the real estate industry to meet, mingle, network and exchange ideas in an informal setting. The group alternates meeting between the westside and downtown Los Angeles.
Date & Time:
Monday, February 27, 2017
6:00PM to 8:00PM
Location:
Citizen Beverly Hills
184 N Canon Dr, Beverly Hills, CA 90210
Drinks & Food:
Available for purchase.
Attendees are kindly requested to close out and settle respective tabs prior to leaving.