NBC Comedy Taping with Jane Lynch! -

Last Call If You're Interested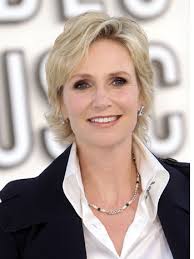 Watch Cornell graduate Jane Lynch

MFA

'84 film the pilot episode of her new show "Relatively Happy." This new NBC comedy "centers on an adult brother and sister who wind up living together for the first time since they were kids after one of them suffers a big loss. They become each other's wingmen, shoulders to cry on, best friends and punching bags as they navigate love, loss and work while helping to get each other 'un-stuck.'" The studio is donating money to our scholarship fund if we can guarantee 40 audience members! 100% of the proceeds will go to LA-based students attending Cornell. This is a great opportunity to give back to Cornell and be entertained in the process! Must be 18 and over to attend.

PLEASE PROVIDE THE NAMES OF ALL GUESTS FOR SECURITY PURPOSES.
Date: Thursday, March 30, 2017
Time: 6:00pm - 10:00pm (check-in at 5:00pm)
Place: Warner Bros. Studios, 4000 Warner Blvd., Burbank, CA 91522
Cost: FREE per CCLA member (bring guests). We need firm commitments - please no last-minute cancellations.
Additional info: Casual attire. No cell phones allowed in the studio. Light snack provided but we recommend you eat before the taping.
Or make a day of it! (and avoid the traffic by going early)
Warner Bros. Studios Tour
Three-hour insiders tour of Warner Bros. Studios.
"
Guests
will explore our outdoor sets and soundstages used to create productions such as Gilmore Girls, The Big Bang Theory and Argo. Each tour includes exclusive access to original props, costumes, picture cars, and sets used from Batman to Friends. Additional studio tour guests will stop at the DC Universe - DC Comics Exhibit, the real Central Perk Friends set, original Batman
Museum- Batmobile Collection, and so much more.
Tour: 1:00pm - 4:30pm (arrive by 1:00pm for check - tour starts at 1:30pm sharp)
Place: Warner Bros. Studio Tour, 3400 W. Riverside Drive, Burbank, CA 91505
Cost: $62 per person for adults