Join Us at the 2017 U.S. Sumo Open - Sold Out!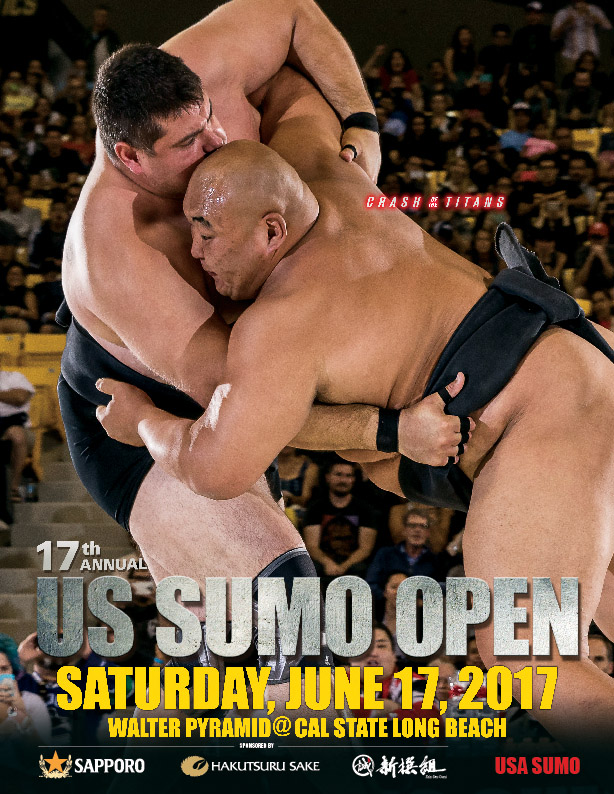 With special reserved VIP bleacher seats - at a deeply discounted rate for CCLA, OC, All-Ivy and MIT members!
From their website: "Over 60 sumo stars from 15 countries are...returning to the Pyramid for the 4th year in a row. The US Sumo Open is not to be missed." Last year "4-time World Sumo Champion Byamba reclaimed glory, with a 13-0 record, winning both heavyweight and openweight divisions, undefeated! He has won gold at 9 US Sumo Opens! American standout Roy Sims won silver in both divisions, beating 11 other opponents, and losing only to Byamba."
After-party access where you can meet the athletes and officials after the event- food and drink included. (There is a $20 pay-at-the-door additional fee for the exclusive, optional after-party.)
Watch highlights from our 2013 adventure at the US Sumo Open. https://www.youtube.com/watch?v=Ny9kjxBHeEY
This event sells out. Buy your tickets today!
Date: Saturday, June 17, 2017
Time: 1:00pm - 4:00pm (Doors open at 12:00noon), optional after-party around 4:30pm (an extra fee)
Location: Walter Pyramid @ California State University Long Beach, 1250 N. Bellflower Blvd., Long Beach, CA 90840
Parking: onsite, $7 for all day parking
Cost:
$45 per CCLA member & up to 3 guests ($90 for a CCLA member + 1 guest, $135 for a CCLA member + 2 guests, $180 for a CCLA member + 3 guests);
$45 per member of Cornell Alumni Association of Orange County, All-Ivy or MIT & up to 3 guests ($90 for a CAAOC, All-Ivy or MIT member + 1 guest, $135 for a CAAOC, All-Ivy member or MIT member + 2 guests, $180 for a CAAOC member, All-Ivy or MIT member + 3 guests);
$52 per person for non-members and each additional person
More info: Kim Bixler at kimbixler@earthlink.net 310-560-0444