Free Screening of "Becoming Bond" + Q&A with Cornell Filmmakers - Sold Out

Award-Winning Documentary directed by Josh Greenbaum '01 and produced by Rafael Marmor '98
Join fellow Cornellians for a a free screening of BECOMING BOND, a unique documentary/narrative hybrid chronicling the stranger-than-fiction true story of George Lazenby, a poor Australian car mechanic, who, through an unbelievable set of circumstances, landed the role of James Bond in On Her Majesty's Secret Service (1969), despite having never acted a day in his life. Then after being offered the next six Bond films and a $1 million signing bonus, he turned it all down…
* * * * * *
***Winner of the 2017 SXSW Audience Award
Variety: "Mind-Blowing" and "Laugh-Out-Loud Funny"
IndieWire: "Something like a meeting of the minds between Errol Morris and Wes Anderson"
OZY: "The best documentary you'll see all year"
Trailer: ​https://www.youtube.com/watch?v=rd9wdJIxqlo
Date: Monday, July 10, 2017
Time: 7:00 pm NOTE CHANGE. IT WAS ORIGINALLY SCHEDULED FOR 7:30 PM
Location: United Talent Agency, 9336 Civic Center Drive, Beverly Hills CA 90210
Parking: on-street
Cost: Free for Cornellians + 1 guest - your name will be on a list at the door IF BRINGING A GUEST, PLEASE SIGN UP FOR 2 AND INCLUDE NAME OF GUEST
CLICK AT BOTTOM OF PAGE TO REGISTER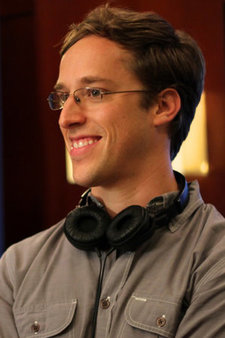 Josh Greenbaum is an Emmy-Award and Festival-winning director in film and tv. His first feature documentary, THE SHORT GAME, won the Audience Award at the SXSW Film Festival and was acquired by Netflix to launch their Originals film division. His next film, BECOMING BOND, also won the Audience Award at the SXSW Film Festival and was acquired by Hulu as one of their first Original films. Greenbaum is the creator, Executive Producer, and Director of the Emmy-nominated Hulu Original series BEHIND THE MASK, now in its second season. In addition, Greenbaum has written and directed projects for ABC, CBS, Fox, Comedy Central and the CW, including THE NEW GIRL for Fox, as well as dozens of short films, including one for the Clinton Foundation and Funny or Die starring Matt Damon, Ben Stiller, Kevin Spacey, Sean Penn, Jack Black, Bill Clinton, Kristen Wiig and others.
On the film side, Greenbaum is attached to direct US VS. THEM for Universal with Aubrey Plaza and Elizabeth Banks attached to star, and has written and developed feature projects for Paramount Pictures and Sony Pictures. He is also currently directing a feature documentary called TOO FUNNY TO FAIL for Hulu about The Dana Carvey Show, which was the launching ground for then unknowns Steve Carell, Stephen Colbert, Louis CK, and Charlie Kaufman among others.
Greenbaum has also directed award-winning commercials for brands such as Dove, Coke, AT&T, ESPN, Burger King, Carhartt, and has directed top name talent such as Daniel Craig, Ben Affleck, Matt Damon, including a commercial starring Arnold Schwarzenegger that garnered 20 million hits in less than two days and was awarded the Youtube Ad of the Year. He also recently won a Cannes Lion Award for a campaign he directed for Burger King. Greenbaum is a graduate of Cornell and Oxford Universities and received his MFA in film from the graduate program at USC's School of Cinematic Arts.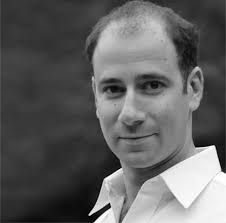 Rafael Marmor is the founder of Delirio Films, a boutique production company focusing on feature documentaries, docu series and commercials. His first feature documentary, Blue Blood, about an underground boxing club at Oxford University, was released theatrically by Warner UK before its broadcast premiere on BBC's Storyville. Rafael then produced Alma Har'el's Bombay Beach, which won the Grand Jury Prize at the 2010 Tribeca Film Festival. His next film, No Place on Earth, premiered at the 2012 Toronto Film Festival and was later released in theaters nationwide by Magnolia Pictures. He followed quickly with The Short Game, which won the Audience Award at the 2013 SXSW Film Festival and was picked up by Netflix as their first original documentary. His next film, Can You Dig This, won the Grand Jury Prize at the 2015 LA Film Fest before being released theatrically in over 30 cities. His most recent film, Becoming Bond, won the 2017 SXSW Audience Award and is Hulu's first original documentary. He is in post production on two feature docs slated for release in 2017 and is finishing production on a six-episode docuseries for the History Channel. Marmor is a graduate of Cornell University.