Free Classic Movie Screening - We're No Angels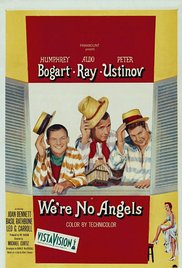 Starring Humphrey Bogart, Peter Ustinov & Aldo Ray - The quirkiest trio Hollywood ever came up with! Convicts escape Devil's Island and plan a robbery but destiny takes a hand.

Screening/discussion led by Vivian Rosenberg Arts '67, Film Instructor at Santa Monica College. Hope you can join us!

Date: Tuesday, July 25, 2017
Time: 2 pm
Location: Santa Monica Library, 1704 Montana Ave, Santa Monica
Cost: Free and open to the public