Lower East Side Jews and the Immigrant City - Sold Out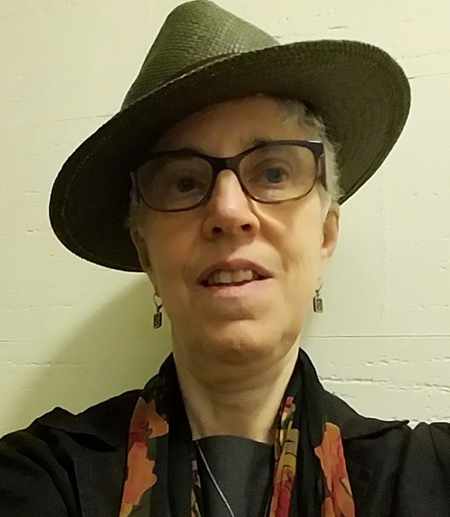 Hear Cornell lecturer Elissa Sampson, an urban geographer, discuss the surviving life of America's greatest melting pot
A century ago, New York's Lower East Side was the largest Jewish city in the world. Today the neighborhood is still shaped by a dynamic and contentious mix of politics, real estate, migration, and culture. Join longtime Lower East Sider and Cornell faculty member Dr. Elissa Sampson for a view of this contemporary "iconic neighborhood," to share images, personal and academic perspectives on the urban Jewish experience and its broad intersections with the American mosaic.
There will be a dessert reception at an alumna's home in Beverly Hills, followed by Dr. Sampson's presentation. Will include slides.
Elissa Sampson, Visiting Lecturer and Scholar in Cornell's Jewish Studies program, is an urban geographer who studies how the past is actively used to create new spaces of migration, memory and heritage. Her recent publications touch upon Jewish life today in the Lower East Side, contemporary Yiddish theater, Triangle Fire commemoration, the academic use of the term "Ghetto" in relation to East European Jews in the U.S., and the Lower East Side Tenement Museum's stories of immigrant history. She has given academic and public tours, and lectures on the Lower East Side's historic and contemporary migrant/immigrant communities, labor history and built environment, and was recently a featured consultant for the 2016 documentary, Streit's and the American Dream.
Dr. Sampson's work presents Jewish urban experience as a spatial window onto processes of modernization and migration/immigration. Her courses at Cornell examine Jewish urban life through providing a comparative focus on citizenship, nationalism, intergroup relations, identity, and rediasporization by drawing upon thousands of years of Jewish experience as a useful documentary record and source for insight in a world that is only newly preponderantly urban.
Date: Tuesday, September 12, 2017
Time: 7:30 pm
Location: Beverly Hills
Parking: on street
Cost: $10 per CCLA member ($20 for a CCLA member + 1 guest); $20 per person for non-members and each additional person
More Info: Bart Mills – bam38@cornell.edu