A. TUSCAN LUNCHEON UNDER THE OLIVE TREES AT HISTORIC ESTATE IN PALOS VERDES - Sold Out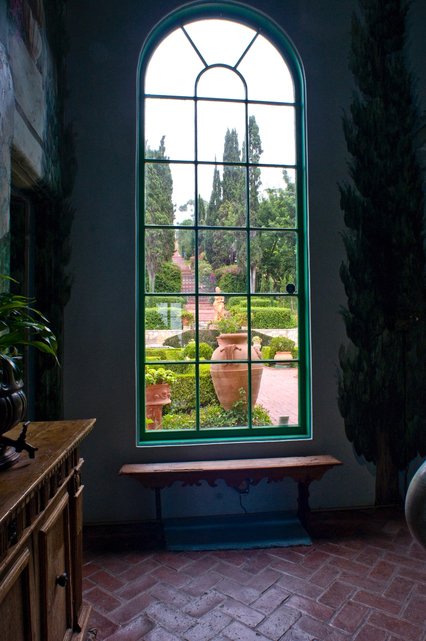 Host: Narcissa Vanderlip '70
Co-Sponsors: Kelvin Vanderlip, MBA '75, Katrina Vanderlip '74.
Date: Sunday, August 27, Noon
Donation: $150
Limit: 12 guests

Aperitivo in the reception rooms of the 1924 Tuscan villa on the historic Palos Verdes Peninsula Vanderlip estate. Al fresco Tuscan lunch under an arch of olive trees. Caffè on the terrace overlooking the sea. Vicki Mack, author of "Frank Vanderlip, The Banker Who Changed America," will share highlights of the story of Frank Vanderlip, who acquired and developed the Palos Verdes Peninsula in 1913. Post-prandial garden tour and trek up the 246-step Cypress Allée to the "Temple," the upper gardens and panoramic coastline view. The house and gardens have been featured in "Great Gardens of California," "Estate Gardens of California" and a dozen magazines on three continents. Sun hats and walking shoes recommended. Narcissa is Producing Executive Director at ETC Theatre Company. Kelvin is an IT consultant with international experience. Katrina is an art restorer who trained in Florence and at the Fogg at Harvard and was the first American to work in the Louvre Conservation Department. She is thriving in her second career as a watercolor artist, painting teacher and children's book illustrator.
Photo credit: David Fairchild Studio
Click here to buy tickets!!!
MORE ABOUT THE SCHOLARSHIP DINNER PROGRAM
"Thank you so much," wrote Roda Z. '17 a few months ago, thanking the Cornell Club for the scholarship money we provided. "I am forever indebted!" The Club receives a batch of letters like hers every year from L.A. students whose aid packages included money from CCLA. It chokes us up to read these heartfelt expressions, and motivates us to keep working hard to raise money to help local kids attend Cornell.
Did you know CCLA has a scholarship endowment of over $500,000? Two decades of fund-raising success, plus prudent investments, has enabled us to grow the endowment from scratch, while donating over $250,000 to Cornell to aid students like Roda Z. Last year, our gift of $30,000 helped support nine students.
The club's unique Scholarship Dinner and Event program is the vehicle. Alumni open their homes or invite club members to their favorite restaurant for an evening of fine dining and nostalgic camaraderie. Please join us at a table this fall!