B. CALYPSO FÊTE IN THE HOLLYWOOD HILLS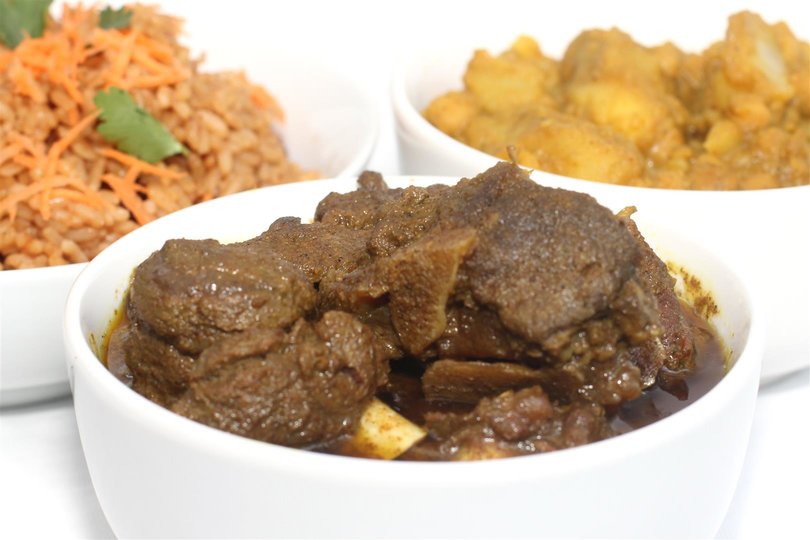 Date: Saturday, September 23, 6:30 pm
Hosts: Corey '96 and Dia Redmond
Location: Hollywood Hills
Donation: $125 per guest
Limit: 14 guests
A fall fête fit for a Cornellian! The undisputed "Culture Capital" of the Caribbean, Trinidad and Tobago is home to a world of diverse people who settled the islands. Trinidad is also home to indigenous musical forms like calypso and the steel pan—a musical instrument made from discarded steel drums. Regardless of their origins, Trinidadians have one thing in common: hospitality from the heart and openness towards visitors. In true Trinidadian spirit, join hosts Corey and Dia Redmond at a Hollywood Hills hideaway for an authentic Trinidadian experience spiced with discussion about T&T Culture! Come let the calypso and steel pans serenade you as you enjoy Rice and Peas, Callaloo and Crab, Curry Chicken with Roti, Fried Plantains, Saltfish Buljol and Coconut Bake. Desserts will include Rum Cake, Sweet Bread and a Tropical Fruit Platter. Of course, a West Indian meal would not be complete without Rum Punch and beer! Corey manages Hollywood intellectual property and Dia works in PR and marketing.
Click here to buy tickets!!!
MORE ABOUT THE SCHOLARSHIP DINNER PROGRAM
"Thank you so much," wrote Roda Z. '17 a few months ago, thanking the Cornell Club for the scholarship money we provided. "I am forever indebted!" The Club receives a batch of letters like hers every year from L.A. students whose aid packages included money from CCLA. It chokes us up to read these heartfelt expressions, and motivates us to keep working hard to raise money to help local kids attend Cornell.
Did you know CCLA has a scholarship endowment of over $500,000? Two decades of fund-raising success, plus prudent investments, has enabled us to grow the endowment from scratch, while donating over $250,000 to Cornell to aid students like Roda Z. Last year, our gift of $30,000 helped support nine students.
The club's unique Scholarship Dinner and Event program is the vehicle. Alumni open their homes or invite club members to their favorite restaurant for an evening of fine dining and nostalgic camaraderie. Please join us at a table this fall!