C. BITE OF THE BEAST AT LOCANDA DEL LAGO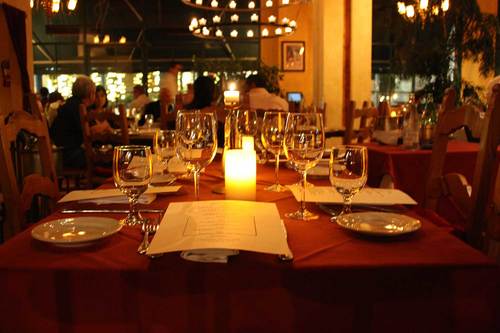 Date: Thursday, September 28, 7 pm
Host: West Hooker-Poletti '87
Donation: $125 per person
Limit: 12 guests
West Hooker-Poletti—born in Milan, raised in Bellagio on the shores of Lake Como—has been dazzling diners who appreciate fine Northern Italian cuisine at his restaurant, Locanda del Lago, since 1991. Located on the Santa Monica Promenade, Lago has also been offering handcrafted gelato made fresh daily down the street at his Caffe Bella for over a decade. Now West invites Cornell alumni to take a place at a reserved table at Lago for its popular monthly "Morso della Bestia" (Bite of the Beast) dinner. The spectacular five-course menu will be headlined by all-natural suckling pig, accompanied by the best seasonal produce from Santa Monica's Farmers Market, accented by wines from top Italian vineyards. West and wife Karin will preside during breaks from running his busy eatery. Book early for this not-to-be-missed opportunity.
Click here to buy tickets!!!
MORE ABOUT THE SCHOLARSHIP DINNER PROGRAM
"Thank you so much," wrote Roda Z. '17 a few months ago, thanking the Cornell Club for the scholarship money we provided. "I am forever indebted!" The Club receives a batch of letters like hers every year from L.A. students whose aid packages included money from CCLA. It chokes us up to read these heartfelt expressions, and motivates us to keep working hard to raise money to help local kids attend Cornell.
Did you know CCLA has a scholarship endowment of over $500,000? Two decades of fund-raising success, plus prudent investments, has enabled us to grow the endowment from scratch, while donating over $250,000 to Cornell to aid students like Roda Z. Last year, our gift of $30,000 helped support nine students.
The club's unique Scholarship Dinner and Event program is the vehicle. Alumni open their homes or invite club members to their favorite restaurant for an evening of fine dining and nostalgic camaraderie. Please join us at a table this fall!