D. DINNER WITH THE CRITERION COLLECTION AND "MILDRED PIERCE" IN PLAYA VISTA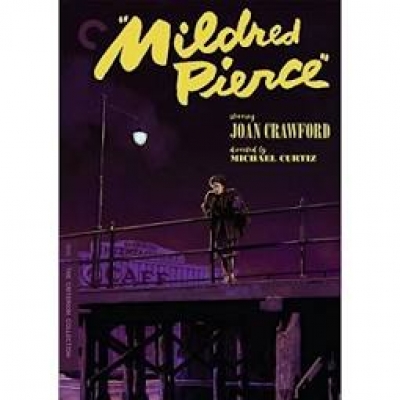 Date: Friday, November 3, 7 pm
Host: Deborah Arrindell '79
Donation: $60 per person or $100 per couple
Limit: 20 guests
Come to Deborah's for top-quality pies, waffles and chicken the way you like it—then screen a thrilling tie-in movie, "Mildred Pierce," recently restored to great acclaim by The Criterion Collection from the original camera negative.
Discuss the 1945 film noir classic with Criterion's Senior Producer Karen Stetler '83, who produced the 2017 Blu Ray/DVD release including many attractive extras. Deborah hosts a fulfilling CCLA Scholarship Dinner again in her Playa Vista building's comfortable community room. She'll dig into her bag of culinary tricks to replicate the fare at "Mildred's," the Southern California eatery chain established by Joan Crawford's character—but updated to Cornell standards!
Deborah, a member of the Cornell University Council and the President's Council of Cornell Women, is a physician with a law degree who is an executive director at Amgen, a biotech company, in Thousand Oaks.
Click here to buy tickets!!!
MORE ABOUT THE SCHOLARSHIP DINNER PROGRAM
"Thank you so much," wrote Roda Z. '17 a few months ago, thanking the Cornell Club for the scholarship money we provided. "I am forever indebted!" The Club receives a batch of letters like hers every year from L.A. students whose aid packages included money from CCLA. It chokes us up to read these heartfelt expressions, and motivates us to keep working hard to raise money to help local kids attend Cornell.
Did you know CCLA has a scholarship endowment of over $500,000? Two decades of fund-raising success, plus prudent investments, has enabled us to grow the endowment from scratch, while donating over $250,000 to Cornell to aid students like Roda Z. Last year, our gift of $30,000 helped support nine students.
The club's unique Scholarship Dinner and Event program is the vehicle. Alumni open their homes or invite club members to their favorite restaurant for an evening of fine dining and nostalgic camaraderie. Please join us at a table this fall!