J. ELLEN PERLMUTTER RECRUITED CHEF JACKSON KALB TO CORNELL: NOW SHE HOSTS, HE COOKS A SCHOLARSHIP DINNER! - Sold Out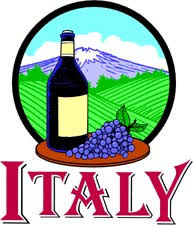 Date: Saturday, October 28, 7 pm
Hosts: Ellen Perlmutter '74 and Ed Jones '74
Donation: $125 per person
Limit: 12 guests
Back in 2009, Jackson Kalb '13 was applying to Cornell's hotel school, and Ellen Perlmutter '74 was the alumna who contacted him for the Admissions Office. Even then, he was an accomplished cook, having talked himself into a job as Apprentice Chef at Melisse Restaurant at age 12. At the same time he founded his own catering company. Now Jackson is an executive chef, and he's agreed to set up shop for one night in the kitchen of Ellen's and Ed's Westside home and prepare a memorable meal he describes as "rustic Californian on an Italian canvas." Ellen is Cornell's Assistant Director of Admissions, and Ed is a behavioral health care consultant.
Click here to buy tickets!!!
MORE ABOUT THE SCHOLARSHIP DINNER PROGRAM
"Thank you so much," wrote Roda Z. '17 a few months ago, thanking the Cornell Club for the scholarship money we provided. "I am forever indebted!" The Club receives a batch of letters like hers every year from L.A. students whose aid packages included money from CCLA. It chokes us up to read these heartfelt expressions, and motivates us to keep working hard to raise money to help local kids attend Cornell.
Did you know CCLA has a scholarship endowment of over $500,000? Two decades of fund-raising success, plus prudent investments, has enabled us to grow the endowment from scratch, while donating over $250,000 to Cornell to aid students like Roda Z. Last year, our gift of $30,000 helped support nine students.
The club's unique Scholarship Dinner and Event program is the vehicle. Alumni open their homes or invite club members to their favorite restaurant for an evening of fine dining and nostalgic camaraderie. Please join us at a table this fall!