O. FILM EXEC HOSTS MANHATTAN BEACH WINE TASTING + HORS D'OEUVRES - SOLD OUT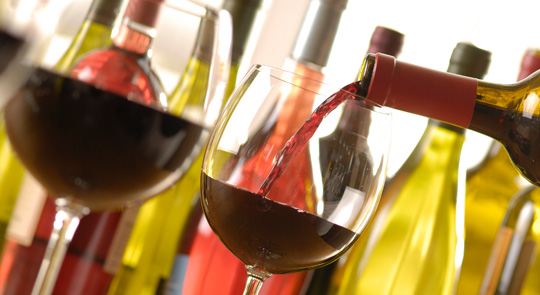 Date: Thursday, November 16, 6:30-9 pm
Hosts: Chris '93 and Jennifer Fenton
Donation: $100 per person
Limit: 14 guests
Enjoy a wine tasting while gaining an insider's view of the global film business at an event hosted by producer Chris Fenton and his wife Jennifer (U of Penn '00). Chris, president of DMG Entertainment Motion Picture Group, has been a production executive on over 20 films, including "Iron Man 3," "Looper" and "Point Break." He has been heavily involved in forming partnerships between Hollywood entities and China and serves as a Trustee for the DC-based US-Asia Institute. Jennifer serves on the executive board of the Manhattan Beach Education Foundation. The Fentons have two children.
Click here to buy tickets!!!
MORE ABOUT THE SCHOLARSHIP DINNER PROGRAM
"Thank you so much," wrote Roda Z. '17 a few months ago, thanking the Cornell Club for the scholarship money we provided. "I am forever indebted!" The Club receives a batch of letters like hers every year from L.A. students whose aid packages included money from CCLA. It chokes us up to read these heartfelt expressions, and motivates us to keep working hard to raise money to help local kids attend Cornell.
Did you know CCLA has a scholarship endowment of over $500,000? Two decades of fund-raising success, plus prudent investments, has enabled us to grow the endowment from scratch, while donating over $250,000 to Cornell to aid students like Roda Z. Last year, our gift of $30,000 helped support nine students.
The club's unique Scholarship Dinner and Event program is the vehicle. Alumni open their homes or invite club members to their favorite restaurant for an evening of fine dining and nostalgic camaraderie. Please join us at a table this fall!