P. THE FAMOUS "NO-DINNER" DINNER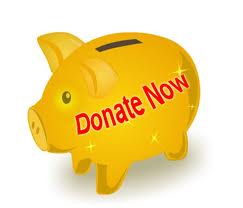 Just when you thought you had run out of choices, we present to you The No-Dinner Dinner. As wonderful as all these din­ners sound, perhaps you just can't attend any of them. But rather than leave you feeling empty inside, we give you the op­tion of attending The No-Dinner Dinner. Simply send a donation in any amount and then honor your prior commitments while knowing you've done a good deed. Remember, all money donated goes directly to the CCLA Scholarship Endow­ment. No donation is too small (or too big). And the No-Dinner Dinner is 100% tax deductible for those who opt to take charitable deductions on their tax returns.
Click here to contribute!!!
MORE ABOUT THE SCHOLARSHIP DINNER PROGRAM
"Thank you so much," wrote Roda Z. '17 a few months ago, thanking the Cornell Club for the scholarship money we provided. "I am forever indebted!" The Club receives a batch of letters like hers every year from L.A. students whose aid packages included money from CCLA. It chokes us up to read these heartfelt expressions, and motivates us to keep working hard to raise money to help local kids attend Cornell.
Did you know CCLA has a scholarship endowment of over $500,000? Two decades of fund-raising success, plus prudent investments, has enabled us to grow the endowment from scratch, while donating over $250,000 to Cornell to aid students like Roda Z. Last year, our gift of $30,000 helped support nine students.
The club's unique Scholarship Dinner and Event program is the vehicle. Alumni open their homes or invite club members to their favorite restaurant for an evening of fine dining and nostalgic camaraderie. Please join us at a table this fall!