Screening of HEAL + Q&A with producer Adam Schomer '97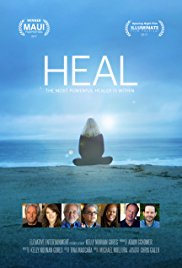 Adam Schomer '97 invites Cornellians to sign up for a special screening of his film HEAL. This feature documentary takes us on a scientific and spiritual journey where we discover that our thoughts, beliefs, and emotions have a huge impact on our health and ability to heal.
Following the screening will be a special Q&A with Schomer, who produced HEAL, along with special guests featured in the film: Dr Jeffrey Thompson, Patti Penn and Rob Wergin. Schomer previously produced The Highest Pass, One Little Pill and The Polygon.
HEAL features Deepak Chopra M.D., Marianne Williamson, Gregg Braden, Joe Dispenza, Anita Moorjani and many more. Plus it follows the real journeys of two people healing and finding out what works, what doesn't and why.
The film was recently featured in the LA Times, Collective Evolution, Yoga Journal, LA Yoga Magazine. Additional stories will be coming soon in GOOP, BulletBroof Radio and more.
HEAL opens theatrical in Los Angeles on Oct 20, followed by NYC on Oct 27 and San Francisco on Nov 3… and across the country in select theaters and one-off events. To buy tickets, click here: https://www.laemmle.com/theaters/3 - they may not be available until 10-12 before the screening
www.HealDocumentary.com for more information.
Date: Sunday, Oct 22, 2017
Time: 1:50 pm
Location: Laemmle Monica Film Center, 132 2nd Street Santa Monica, CA 90401
Cost: buy tickets through this link - https://www.laemmle.com/theaters/purchase/3/5144990?replace= - and meet at the theater
RSVP: if you plan to attend, let us know by clicking the link below
Review:
"HEAL" is the finest, most inspirational cinematic introduction to this world of healing I have experienced to date. The film is well crafted, covers a lot of territory, and provides hope to many." - CineSource
TRAILER
https://www.youtube.com/watch?v=Ffp-4tityDE&list=PLmcZvnvGDkToo9nYIX3ugcgyLCll0NLLc&index=1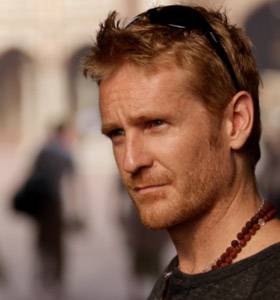 Adam Schomer is known for going to extreme places and lengths to follow heroic stories. He brings insights into our selves through entertaining and engaging documentary and docu-series. His award winning film The Highest Pass (2012), was theatrically released and took a deep look at fear and death. 2014 saw the completion of two more feature documentaries, The Polygon (2014) and One Little Pill (2014). Building on the success The Highest Pass, Adam recently went back to the Himalayas, this time for an 11-episode documentary series for television, The Road To Dharma (2017). Adam is the President of i2i Productions (Livingi2i.com), based in Santa Monica.