Healthy Cooking! Healthy Eating!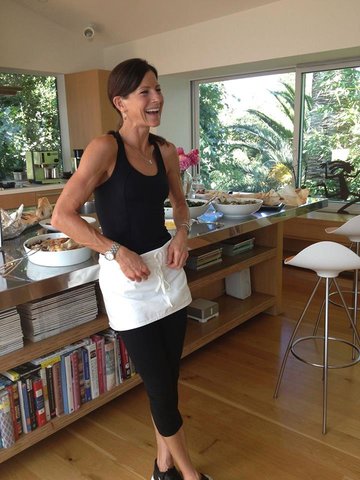 Date: Saturday, November 11, 6:30 pm - 9:30/10 pm
Hosts: Tanya Bentley '92 and Alex Bentley
Donation: $125 per person
Limit: 8 guests - SOLD OUT
Enjoy a glass of wine (or more!), learn a little about healthy cooking, and enjoy a delicious dinner at a renowned athlete and chef's beautiful home in Pacific Palisades.
The chef, Nell Stephenson, will be cooking and leading the cooking class. Nell is a nutritionist, author and speaker based in Los Angeles.
She has been featured multiple times on the Dr. Oz Show as a nutrition expert and offers cooking / healthy eating workshops, retreats and private nutrition coaching. With a focus on organic, in-season produce, humanely-sourced local proteins and a balanced approach to eating, her methodology leads to long term success with strategic eating strategies, helping all clients achieve their goals, even within the busiest of schedules! She is an accomplished Ironman triathlete and marathon runner.
Learn more at www.paleoista.com
MORE ABOUT THE SCHOLARSHIP DINNER PROGRAM
"Thank you so much," wrote Roda Z. '17 a few months ago, thanking the Cornell Club for the scholarship money we provided. "I am forever indebted!" The Club receives a batch of letters like hers every year from L.A. students whose aid packages included money from CCLA. It chokes us up to read these heartfelt expressions, and motivates us to keep working hard to raise money to help local kids attend Cornell.
Did you know CCLA has a scholarship endowment of over $500,000? Two decades of fund-raising success, plus prudent investments, has enabled us to grow the endowment from scratch, while donating over $250,000 to Cornell to aid students like Roda Z. Last year, our gift of $30,000 helped support nine students.
The club's unique Scholarship Dinner and Event program is the vehicle. Alumni open their homes or invite club members to their favorite restaurant for an evening of fine dining and nostalgic camaraderie. Please join us at a table this fall!