Cornell Surf Sessions - SOLD OUT
Featuring: California style "Hot Truck" Poor Man's Pizza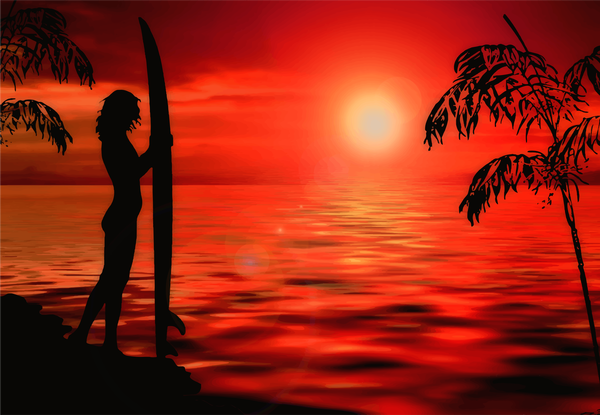 Date: Friday, November 10, 7 pm
Hosts: Pam '97 & Frank '98 Petriglianos, Lucie Ayers '98, William Robertson '98
Donation: $75 per person
Limit: 12 guests - SOLD OUT
"We have to continually be jumping off cliffs and developing our wings on the way down." wrote the famous Cornellian Kurt Vonnegut. I think we're all making a pretty good set of wings….Kurt would be proud.
The Petriglianos (Pam '97 & Frank '98), the Ayers (Lucie '98) and the Robertsons (William '98) invite you to a casual surf themed evening. The evening will be hosted in the backyard of the Robertson's beachy Santa Monica love shack. The indoor outdoor backyard is bedazzled with Cornell memorabilia and cozy surf vibe.
These friends from Cornell love riding the entrepreneurial swells of California and the lifestyle advantages of living in LA.
Enjoy legendary comfort foods from Cornell and the sweet endless summer we share here in Southern California.
-------
MORE ABOUT THE SCHOLARSHIP DINNER PROGRAM
"Thank you so much," wrote Roda Z. '17 a few months ago, thanking the Cornell Club for the scholarship money we provided. "I am forever indebted!" The Club receives a batch of letters like hers every year from L.A. students whose aid packages included money from CCLA. It chokes us up to read these heartfelt expressions, and motivates us to keep working hard to raise money to help local kids attend Cornell.
Did you know CCLA has a scholarship endowment of over $500,000? Two decades of fund-raising success, plus prudent investments, has enabled us to grow the endowment from scratch, while donating over $250,000 to Cornell to aid students like Roda Z. Last year, our gift of $30,000 helped support nine students.
The club's unique Scholarship Dinner and Event program is the vehicle. Alumni open their homes or invite club members to their favorite restaurant for an evening of fine dining and nostalgic camaraderie. Please join us at a table this fall!