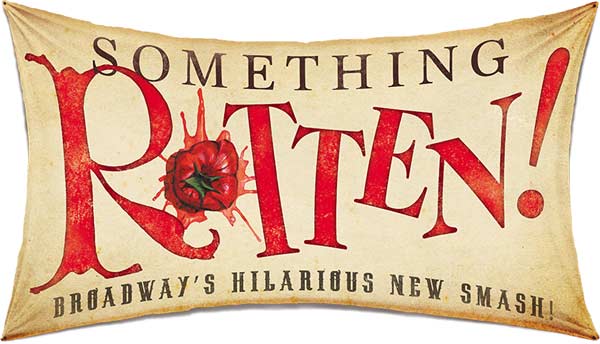 Welcome to the '90s—the 1590s—long before the dawn of premium tickets, star casting, and reminders to turn off your cell phones. Brothers Nick and Nigel Bottom (Tony® nominee Rob McClure and Broadway's Josh Grisetti) are desperate to write a hit play but are stuck in the shadow of that Renaissance rock star known as "The Bard" (Tony nominee Adam Pascal). When a local soothsayer foretells that the future of theatre involves singing, dancing, and acting at the same time, Nick and Nigel set out to write the world's very first MUSICAL! But amidst the scandalous excitement of Opening Night, the Bottom Brothers realize that reaching the top means being true to thine own self…and all that jazz.
(From Ahmanson website)
Date: Saturday, Dec. 16, 2017
Time: 8:00 pm
Location: Ahmanson Theatre, 135 North Grand Avenue, Los Angeles, CA 90012
Parking: Self-Parking is available in the Music Center Garage for $9 at the Grand Avenue entrance. The garage sometimes fills up on dates when all three theatres at the Music Center are operating.
Valet parking is available for $23 at the Music Center's Hope Street entrance. Handicapped Parking is available for patrons displaying a handicapped placard at both the Music Center Garage and valet parking.
Cost: $130 per ticket - premium seats - center orchestra! - plus private special event after the show for our group only. (Below current face value for this section.)
More Info: Kim Bixler kimbixler@earthlink.net 310-560-0444 SOLD OUT