GAY

YOUTH

TODAY

--

ARE THEY US?
The Lives of Gay, Lesbian, Bi, and Mostly Straight Youth
This is a special event for gay youth, a chance for them to hear about what life is like for their generational peers. It's also an event for parents, family, friends, and an older gay generation who want to understand the experience and challenges facing gay youth today so that they can know better how to support them in our schools and local community. Some things have changed a lot in recent years for gay youth, some things remain the same.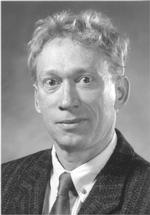 Ritch Savin-Williams has been talking to this new generation, and he will guide you through the altered landscape of growing up gay in America, discussing developmental milestones, and giving young people advice on that still daunting subject, how to come out to your parents. burbanklibrary.org Ritch Savin-Williams, Ph.D., is professor of Human Development and the Director of the Sex & Gender Lab at Cornell University. His research focuses on adolescent and young adult sexual identity development, relationships, and family issues in sexual minority populations. He has written nine books on these subjects, among them The New Gay Teenager, Becoming Who I Am: Young Men on Being Gay, and Mostly Straight: Sexual Fluidity Among Men.
Date: February 7, 2018
Time: 7:00 p.m.
Location: Buena Vista Branch Library 300 N. Buena Vista St. 818-238-5620
------------------------------------------------------------------------
This event is presented by the Burbank Public Library, Burbank's newly formed chapter of PFLAG, and the Gay/Straight Alliances of the Burbank Unified School District