Quarterly Business Networking Breakfast Series
CCLA is happy to announce the re-launch of its Alumni Business Networking Breakfast Series. Start your day off with breakfast, coffee and conversations with fellow local Cornellians on a range of business topics. For our March meeting, we are excited to have James ("Jamey") Edwards BS '96, MBA '03 discuss his path from Cornell, overseeing Cloudbreak Health, a leader in telemedicine, and his insight on current and future trends in the healthcare industry. Join us on Tuesday, March 27, 2018, at the famous local breakfast spot John O'Groats Restaurant in West Los Angeles for a breakfast buffet.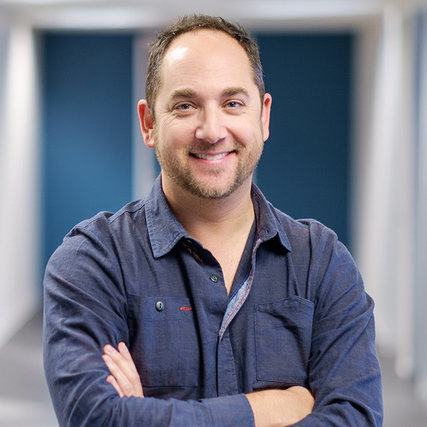 More About Jamey
Jamey Edwards is the CEO of Cloudbreak Health, LLC, a leading telemedicine company currently performing over 75,000 encounters per month in over 700 hospitals nationwide. Cloudbreak's mission is to humanize healthcare by leveraging technology to build trusted communication and relationships between patients and providers. Cloudbreak was formed by bringing together two industry leaders, Language Access Network (the leading Video Remote Interpreting pioneer) and Carenection (the first Telemedicine market network) to deliver unified telehealth solutions to hospitals nationwide. Prior to LAN & Carenection, Jamey was the CEO of Emergent Medical Associates. During his tenure at EMA, it grew into the leading multi-specialty group (ER, Hospitalist, Anesthesia) in the southwest U.S. & was honored as a 4x INC. 5000 & 2x Modern Healthcare Hottest company. He remains with EMA as a Board Member.
He is also Board Member for Los Angeles Chapter of the American Red Cross, the Partners in Care Foundation and the Young President's Organization (Santa Monica Bay Chapter). Jamey has been a 4x Honoree for the Ernst & Young Entrepreneur of the Year Award and a 3x Honoree for the LABJ Healthcare Leadership Awards in the Medical Group CEO category. Jamey is a proud member of the #PinkSocks Tribe of healthcare innovators that can be found on Twitter and beyond working to disrupt healthcare from the ground up and drive positive change for patients and providers.
Date: Tuesday, March 27, 2018

Time: 8:00am-9:30am

Location: John O'Groats Restaurant, 10516 West Pico Blvd., Los Angeles, CA 90064, telephone 310-204-0692

Parking: Street parking available

Cost: $25 per person in advance through the website. Click below. $30 at the door. Breakfast buffet: Buffet includes bacon (pork and turkey), scrambled eggs, fruit salad, assorted pancakes, gluten-free artisanal granola, non-fat greek yogurt, and world famous freshly baked buttermilk biscuits.