ECAC Hockey Games Televised This Weekend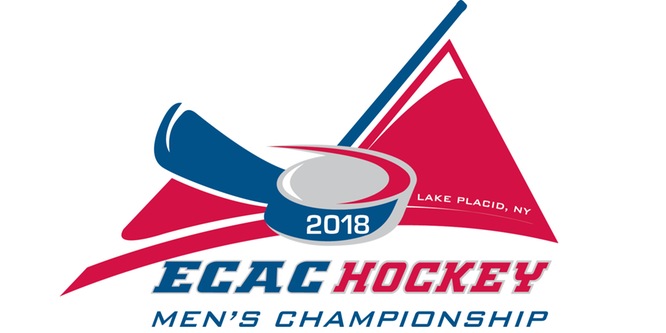 If you'd like to stream the games- All ECAC Hockey tournament games will be available for viewing by a global audience and be aired through www.ecachockey.com though the technology of BoxCast.
Fans can watch all first-round; quarterfinal round games; as well as championship weekend on mobile devices as well as standard PCs and Macs. The games will be available on iOS devices as well as Androids.
Fans can purchase a game for $9.95 (US) for viewing directly from www.ecachockey.com.
Links can be found on the league's composite schedule- http://ecachockey.com/composite.
If you'd like to watch on television- ECAC Hockey has partnered with Eleven Sports (11 Sports) to televise the 2018 semifinals and championship game March 16-17 at the 1980 Rink- Herb Brooks Arena, Lake Placid NY.
Hope you can tune in one way or another and cheer on the boys as we take on Princeton at 1:05pm Los Angeles time Friday, and then hopefully the winner of the Clarkson and Harvard game at 4:30pm Los Angeles time Saturday.
Full details here: http://www.ecachockey.com/men/championship/20180101_Fan_Guide