Second Broad Museum Guided Tour of Special Exhibit: "Jasper Johns: Something Resembling Truth" - SOLD OUT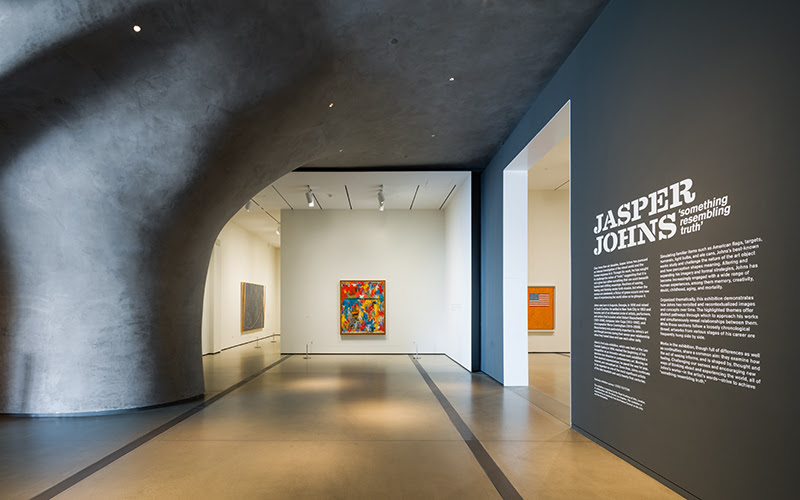 Join your fellow Cornellians as we explore this special exhibit! We'll take a 60-minute guided tour with our favorite Broad docent, Deborah, who will highlight the Broad's "Jasper Johns: Something Resembling Truth." This special exhibit is the first full survey of Johns' work to be shown in Los Angeles in 50 years, and The Broad is the only U.S. venue for this exhibition. The exhibition and tour will encompass the full range of Johns' materials, motifs and techniques—including his unique use of encaustic (heated beeswax) and found-material collage in paintings—and the innovations he has achieved in sculpture and the graphic arts by expanding the possibilities of traditional media. There are no guarantees, but if the line is not too long, we may be able to view the new addition to Yayoi Kusama's "Infinity Mirrored Room" installation: "Longing for Eternity." After the tour, guests may stay to tour the rest of the Broad's exhibits on their own.
Date: Sunday, April 22, 2018
Time: 10:55am, tour starts promptly at 11:00am (allot time to park).
Location: 221 S. Grand Avenue, Los Angeles, CA 90012
Parking: Parking is available in the garage underneath the museum, entrance on 2nd Street between Hope Street and Grand Avenue. Parking for museum visitors with validation from The Broad is $12 for three hours on weekdays (after three hours, an additional $4 each 15 minutes, maximum of $22) and $15 weeknights after 5 p.m. and all day weekends. Alternate parking for museum visitors is available at the California Plaza garage (entrance off Olive Street) for $8 with validation from The Broad. The California Plaza validation is black and white, please ensure you obtain the correct ticket from one of our Visitor Services Associates after you arrive at the museum. Additional parking is available at other adjacent lots around Grand Avenue. https://www.thebroad.org/visit/parking
Cost: $60 per CCLA member ($120 for member + 1 guest)
RSVP: Click below to buy tickets!!! This event is sold out. To join the waiting list, email Nancy Mills at bartandnancy@verizon.net
More info: Contact - Cornell Club Arts & Culture Programming Chair: Carmelita Bouie, cmb447@cornell.edu 310-339-3363