Cornell Alumna Sara Maamouri '98 Brings Documentary "The Judge" to Santa Monica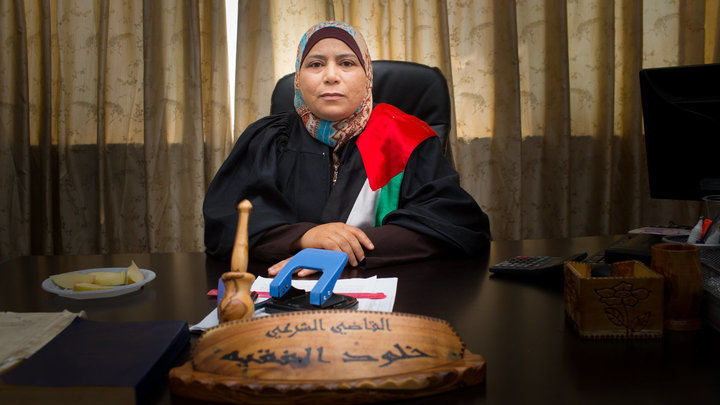 When she was a young lawyer, Kholoud Al-Faqih walked into the office of Palestine's Chief Justice and announced she wanted to join the bench. He laughed at her. But just a few years later, Kholoud became the first woman judge to be appointed to the Middle East's Shari'a (Islamic law) courts.
THE JUDGE offers a unique portrait of Judge Kholoud—her brave journey as a lawyer, her tireless fight for justice for women, and her drop-in visits with clients, friends, and family. With unparalleled access to the courts, THE JUDGE presents an unfolding vérité legal drama, with rare insight into both Islamic law and gendered justice. In the process, the film illuminates some of the universal conflicts in the domestic life of Palestine—custody of children, divorce, abuse—while offering an unvarnished look at life for women and Shari'a.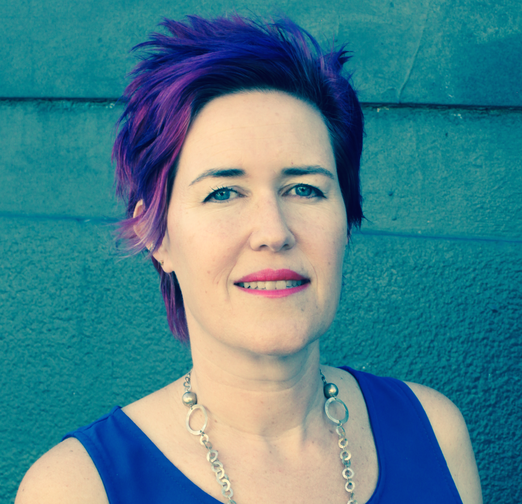 Co-producer and editor SARA MAAMOURI '98 is a Tunisian-born documentary filmmaker based in San Francisco for over a decade. Her projects include ITVS-LINCS awardee, The Music's Gonna Get You Through (2010), and the Cyprus documentary In This Waiting (2011), a feature length film which premiered at Thessaloniki Documentary Festival, the short documentary Amal's Garden (2012), an official selection of Dubai International Film Festival, Cinema du Reel and Bird's Eye View. Sara most recently edited A Dangerous Idea, a feature-length documentary about genetic and biological determinism in the 20th century, and co- produced/ edited A Revolution in Four Seasons a feature-length documentary on Tunisia's democratic future, which premiered at Hot Docs (2016).
Date: April 20, 2018
Time: 7:30 pm screening, Q&A to follow
Location: Laemmle's Monica Film Center, 1332 Second Street, Santa Monica 90401
Facebook Event: https://www.facebook.com/events/1965864440331399/
Tickets: https://www.laemmle.com/theaters/purchase/3/5359550?replace=
Quotes from reviews:
"The film showcases Faqih's tireless fight for justice for women, while illuminating universal domestic conflicts including child custody, divorce and spousal abuse."
— THE GUARDIAN
"The film pays tribute to brave, intelligent and inspiring women like Kholoud."
— POINT OF VIEW MAGAZINE
"The documentary is an inspiration to women... "
— GAYLE MACDONALD, THE GLOBE
"Disarming and Refreshing"
— SEVENTH ROW
"Kholoud Al-Faqih is an extraordinary woman"
— IANA MURRAY, GET REEL MOVIES