A Day in Egypt: Explore the Special Exhibit "King Tut: Treasures of the Golden Pharaoh" at California Science Center - SOLD OUT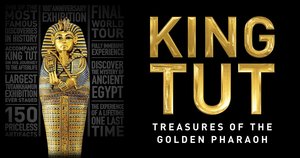 Join your fellow Cornellians as we take a trip to Egypt in the heart of Los Angeles! We will spend a day exploring the world premiere of King Tut: Treasures of the Golden Pharoah – the largest King Tut exhibition ever toured! The exhibit celebrates the 100-year anniversary of the discovery of King Tut's tomb and will feature over 150 authentic artifacts from King Tut's celebrated tomb – 60 of which have never traveled outside of Egypt, until now. Children are welcome to attend!
Our day will start by viewing the IMAX film "Mysteries of Egypt," starring native Egyptian and legendary actor Omar Sharif. Soar over the great pyramids of Giza, rush over the Nile, cross the deathly quiet Valley of the Kings, and descend into the shadowy chambers of the sacred tomb of King Tutankhamun. Watch as ancient Egypt comes to life on a 7-story IMAX screen! After which, journey into King Tut's tomb and view its many treasures and golden artifacts. Lastly, if you have yet to see the see the Space Shuttle Endeavor, stay to explore the "Endeavour Together: Parts & People" exhibit and see the space shuttle up close and in person. NOTE: This is a CCLA Member Only Event.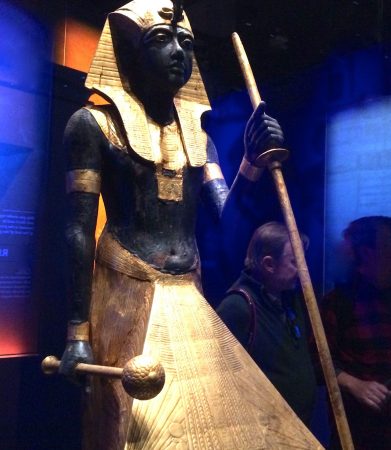 Day's Schedule:
10:30am - Arrival Time
11:00am - Group check-in
11:30am - Watch IMAX film "Mysteries of Egypt" runtime 50 mins.
Lunch Break - (Bring your own lunch or enjoy a bite from Trimana - Grill, Market and Coffee Bar on-site)
1:15pm - Self-guided viewing of Special Exhibit "King Tut: Treasures of the Golden Pharaoh"
3:30pm - Stay to explore the "Space Shuttle Endeavor" Exhibit
Date: Sunday, June 10, 2018
Time: 10:30am, group check-in starts promptly at 11:00am (allot time to park)
Location: California Science Center, 700 Exposition Park Dr, Los Angeles, CA 90037
Parking: $12.00 parking on-site **Cash only**
Cost: $40 per CCLA Member ($80 per CCLA Member and 1 Guest) If need a ticket for a child aged 4-12, email Nancy Mills at nlm5@cornell.edu.
*Special Instructions regarding exhibit policy will be sent to those who RSVP. NO REFUNDS.
RSVP: Click below to buy tickets!!! SOLD OUT - To join the waiting list, email Nancy Mills at NLM5@cornell.edu
More info: Contact - Cornell Club Arts & Culture Programming Chair: Carmelita Bouie, cmb447@cornell.edu 310-339-3363