The Future of Entertainment…and Where You Fit In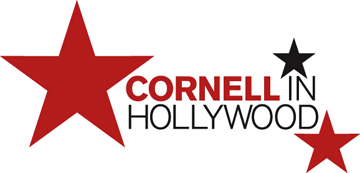 Join our alumni panelists in entertainment and fellow Cornell grads at the WGA on Fairfax on Tuesday, June 26, from 7-9:30. We'll be discussing where the growth is happening in different entertainment sectors, including film, original series, mobile, tech and start-ups. We'll also discuss which skill sets will be increasingly in demand and how to bridge the gap between "legacy" and "digital" careers.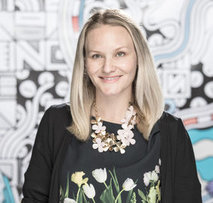 Alexa Barron Levin, Industry Manager, Entertainment, Facebook
Alexa is an Industry Manager for film studios at Facebook. Prior to that, she spent years at other tech companies, digital agencies as well as a talent agency. She also owned her own crowd-sourced cosmetics company, RIP LexCosmetics.com. In her spare time, she enjoys traveling to Santa Ynez to drink wine, spending time with her husband and daughter, and binge watching Andy Cohen produced shows. She has a BS from Cornell University and MBA from U of Michigan.
Jeff Chau, GM/Head of Mobile for Immortals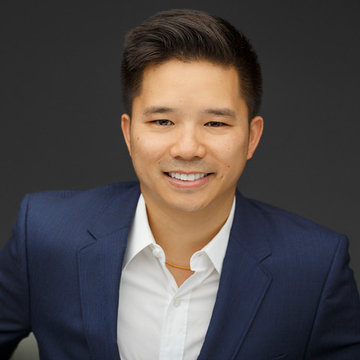 Immortals is a premier North American esports organization whose mission is to create the most fulfilling fan-experience that gaming has to offer. Prior to Immortals, Jeff was a GM at Apple and has experience in the entire mobile esports vertical as a Pro Player, Head Coach, organization Founder/Owner, Head of Business Development/Partnerships, Twitch Partnered Streamer, Discord Partner, Talent/Caster, Tournament and League Owner/Operator, Advisor, and Speaker.
Harry Lin, Head of Business Development, IMDb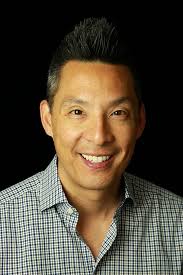 Harry Lin is currently the Head of Business Development at IMDb, the world's #1 movie and TV information website and mobile app. IMDb is a wholly owned subsidiary of Amazon. Before joining IMDb, Harry was Entrepreneur-in-Residence at Idealab, a tech incubator in Pasadena that has launched more than 120 companies. He was also CEO & President of TAAZ Inc., a computer-vision software company; CEO of Lottay.com, an Internet startup; and Entrepreneur-in-Residence at Brighthouse, a business incubator. Harry also has been Sr. VP & General Manager of Evite and the Vice President of ABC.com, part of a seven-year run at The Walt Disney Company. He joined Disney via the entertainment giant's acquisition of the search engine, Infoseek, where Harry was a content producer in the late 1990s. Before his digital career, Harry was a news reporter and anchor at KQED-FM in San Francisco. Harry has a master's in journalism from the University of Wisconsin-Madison. He has a bachelor's degree in mass communication and minors in women's studies and social psychology from Cornell University.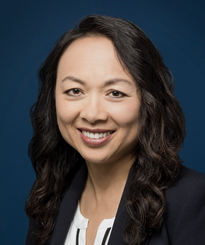 Trisha Husson, Executive Vice President of Strategy & Business Operations, Fox Networks Group (FNG)
Trisha is EVP of Strategy & Business Operations for FNG, where she is responsible for leading major strategic and growth initiatives for FOX Broadcasting, FOX Sports Media Group, FX Networks, National Geographic Networks, FNG International Channels, Twentieth Century Fox Television Studios and Fox's interest in Hulu. Prior to FNG, Trisha worked in investment banking for Credit Suisse, M&A due diligence for Deloitte & Touche, and public accounting for BDO Seidman. She received her bachelor's degree in Economics from UCLA and her MBA from Cornell's Johnson Graduate School of Management.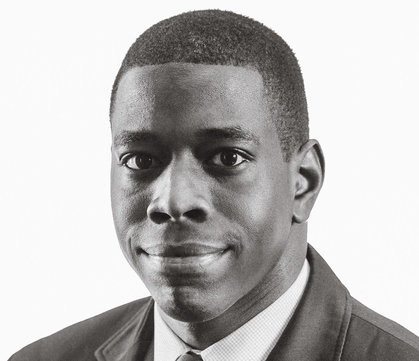 Derek Kigongo, an agent in the Content & Partnerships Group at Paradigm. Derek's work primarily focuses on negotiating distribution for independent features, but has grown in recent years to include working on content for television and digital platforms. Derek attended Cornell University and the University of Southern California Law School, but his lifelong love of film encouraged him to diverge from the corporate law path to work directly with creators.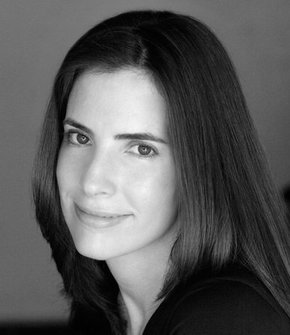 Melissa Roth (moderator), Creative Strategy & Branded Content, FOX
Melissa Roth began her entertainment career as a writer, editor and producer for media outlets including Rolling Stone, VanityFair.com, and (now defunct) TV Guide Ultimate Cable. She was hired by HBO in New York as a digital writer/producer, a role that eventually led her out to Los Angeles, where she was assigned to the David Milch show, John from Cincinnati. During the Writer's Strike, she took a freelance copywriting role at SiTV (now Nuvo TV), and found that she thrived in marketing. Since then, she's worked as an account director at a creative agency (c.2K Entertainment), took a dual role in editorial content and partnership marketing at Amazon Studios, and returned to an editorial role at IMDb. Today she taps all of those experiences in her current job as a Sr. Creative Strategist for Branded Content at FOX. Melissa received her bachelor's in Applied Economics at Cornell and a Master's in Public Policy from Columbia.
Date: Tuesday, June 26, 2018
Time: 7 pm wine/cheese reception; 7:30 pm program
Location: Writers Guild of America HQ, 7000 West Third Street, Los Angeles 90048
Parking: free parking under the building. Entrance on Blackburn.
Cost: $20 per person for CCLA members ($40 for CCLA member and 1 guest). $30 for non-CCLA members and additional guests; $10 for Cornellians from the classes of 2008-2018; Free for Cornell in Hollywood 2018 summer interns